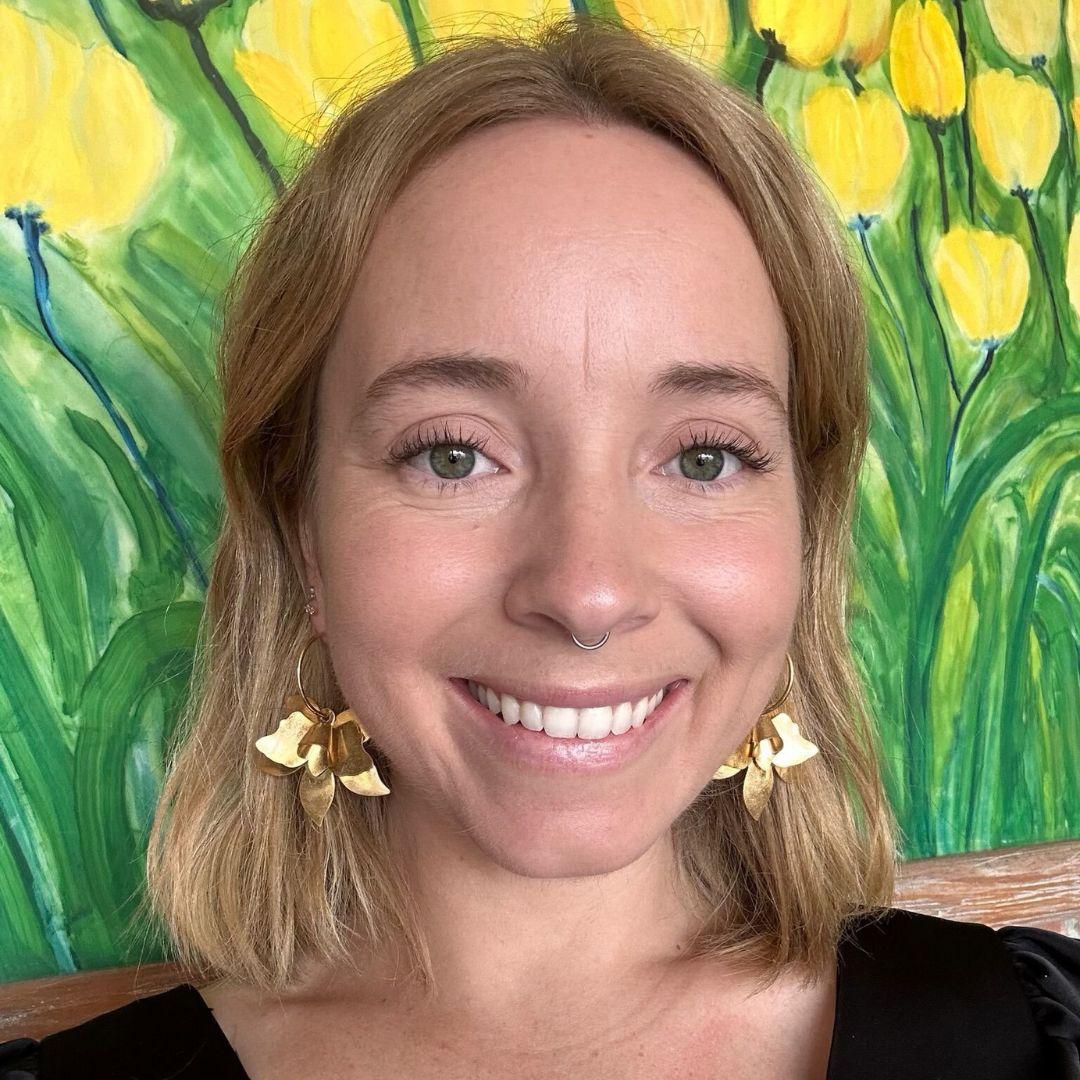 Camila Picchio, MPH is a multidisciplinary public health researcher and AGAUR-funded PhD researcher (Medicine and Translational Research- International Health) at ISGlobal, University of Barcelona, currently focusing on health systems responses, specifically to viral hepatitis.

Her research focuses on simplifying the diagnosis of hepatitis B virus (HBV) and hepatitis C virus (HCV) using novel diagnostic tools and linking patients to care in Barcelona and sub-Saharan Africa. She is the project manager of the HBV-COMSAVA study in Barcelona screening west African migrants for HBV and linking patients to care or vaccination. She is also working on integrated care in Tanzania and Uganda as project coordinator of the European Commission-funded INTE-AFRICA project for the work package ISGlobal leads. Other lines of research include vaccine hesitancy in health care workers and the general population.

Camila Picchio has experience working abroad in Buenos Aires (Fundación Huésped/Hospital Fernández), New York (Treatment Action Group), and was previously an intern at the WHO Barcelona Office for Health Systems Strengthening prior to consulting for the Health Department of the Government of Catalonia and the Public Health Agency of Barcelona.
Lines of research
Health systems
Viral Hepatitis
HIV/AIDS
Integrated care
Stigma & discrimination
Vaccine hesitancy
Main publications
Picchio, CA., Nomah, DK., Araujo, SG. et al. A novel model of care for simplified testing of HBV in African communities during the COVID-19 pandemic in Spain. Sci Rep 11, 17063 (2021). https://www.nature.com/articles/s41598-021-96350-3
Lazarus JV, Picchio CA, Nayagam S, Ratzan S, Thursz M. Strengthening vaccine confidence during the COVID-19 pandemic: A new opportunity for global hepatitis B virus elimination [Invited editorial). J of Hepatol 2020;73:490-492.
Picchio CA, Valencia J, Swan T, Pastor M, Martró E, et al. The impact of the COVID-19 pandemic on harm reduction services in Spain. Harm Redu Journal 2020; doi:10.1186/s12954-020-00432-w.
Lazarus JV, Pericàs JM, Picchio C, Cernosa J et al. We know DAAs work, so now what? Simplifying models of care to enhance the hepatitis C cascade. J Int Med. 31 Aug 2019.
Lazarus JV, Picchio C, Dillon JF, Rockstroh JK, Weis N, Buti M. Too many people with viral hepatitis are diagnosed late- with dire consequences. Nature Reviews Gastroenterology & Hepatology. 2019 Aug;16(8):451-452.
Picchio CA, Carrasco M, Sagué-Vilavella M, Rius C. Knowledge, attitudes and beliefs about vaccination in primary healthcare workers involved in the administration of systematic childhood vaccines, Barcelona, 2016/17. EurosSurveillance. 2019;24(6):pii=1800117.
Sued O, Salgado P, Picchio C, et al. Prueba piloto de valdiación del método portátil PIMA para el recuento de células CD4 en comparación con la citometría de flujo. Actualizaiones en SIDA e Infectología (Buenos Aires) 2015; 23:6-1.