Research
ISGlobal, CRESIB and CREAL Agree on Three Joint Projects
The alliance between these three institutions takes concrete form in the first three joint projects
28.03.2013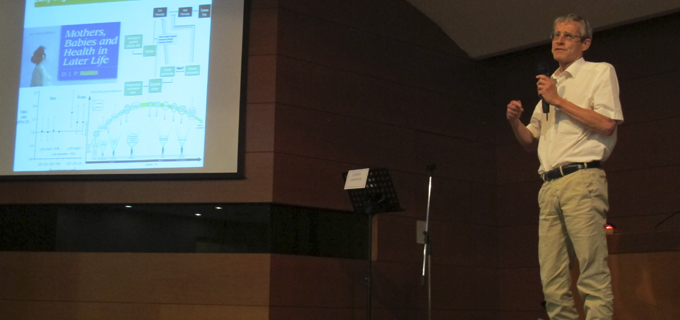 In response to the call for SUMA research projects made by the Generalitat de Catalunya to the research centres of the CERCA network, ISGlobal, its research centre CRESIB, and CREAL have initiated the ACCIS-Global Programme, a process of strategic alliance with the aim of consolidating a centre of excellence that will serve as a reference in the field of global health.
As part of this process, researchers in CREAL and CRESIB were asked to submit proposals for joint projects. The eight research proposals submitted were evaluated by a panel of external international experts and three were selected by the Programme steering committee to receive funding. The selected projects are scheduled to start in April and will be carried out in 2013 and 2014:
Assessment of exposure to air pollutants in pregnant women from southern Mozambique and its potential impact on respiratory health, Clara Menéndez (ISGlobal/CRESIB)-Jordi Sunyer (CREAL)
Biosensors to quantify insecticide exposure in humans and insecticide concentration in treated materials, Albert Picado (ISGlobal/CRESIB)-Mark Nieuwenhuijsen (CREAL)

The etiological role of infection with

Plasmodium falciparum, Epstein Bar Virus, HIV and environmental exposures on endemic Burkitt's lymphoma in Mozambique, Carlota Dobaño (ISGlobal/CRESIB) and Manolis Kogevinas (CREAL).
At the presentation of the selected projects on Wednesday 20 March at CREAL, it became clear that all the proposals submitted were of high scientific quality, and that criteria relating to sustainability and feasibility had been decisive in the steering committee's final choice. As a result, the two institutions will continue to investigate the possibility of working together on all of the ideas proposed.
The alliance between these two centres is a further step on the way towards achieving synergies in global health research, including the study of the interaction between environmental determinants and both infectious and noninfectious diseases.