Research, Malaria Elimination
Josep Trueta Medal for the Fight Against Malaria
Catalan Government Awards Dr Pedro Alonso, Director of ISGlobal, the Josep Trueta Medal for Services to Healthcare
12.09.2012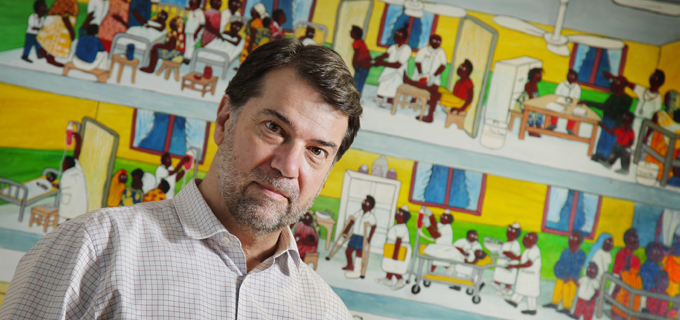 The Catalan Generalitat has awarded a Josep Trueta Medal for Healthcare to Dr Pedro Alonso, director of the Barcelona Institute for Global Health (ISGlobal), in recognition of his outstanding contribution to medical advances and the improvement of global health. This award honours Dr Alonso's long career dedicated to the fight against malaria through research and training. Among other things, the Government highlighted his role in the establishment of three institutions currently working to combat poverty and neglected diseases: ISGlobal and its research arm the Barcelona Centre for International Health Research (CRESIB), and the Manhiça Health Research Centre (CISM) in Mozambique.
Josep Trueta medals and plaques are to be awarded to fourteen individuals and six organizations. Other winners this year include Dr Bonaventura Clotet (director of the IrsiCaixa AIDS Research Institute), Miguel Asenjo (Professor Emeritus of the Department of Public Health at the University of Barcelona), Josep M. Gatell (Professor of the Department of Medicine at the University of Barcelona), the oncologist Josep Baselga, and the biologist Anna Veiga.
The Josep Trueta awards were instituted by the Government of Catalonia in 1997 to mark the centenary of the birth of the renowned Catalan doctor and scientist. The award ceremony will take place on 2 October at the Palau de la Generalitat in Barcelona.