Research
The HELIX Project Holds its Final Meeting
Coordinated by ISGlobal, it is the largest European consortium to study the exposome during the first years of life
06.11.2017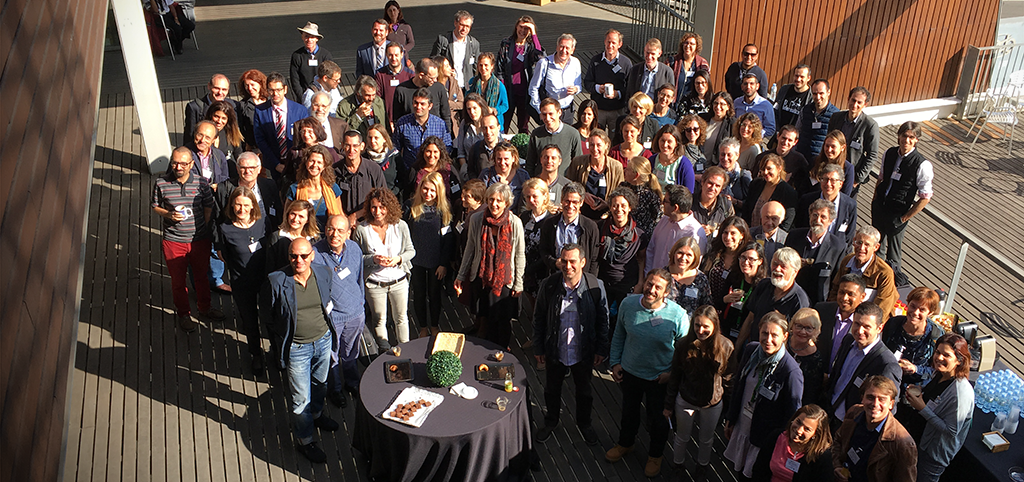 "We have mapped the ensemble of environmental exposures that have affected 28,000 children in six European countries in the course of a decade", said ISGlobal researcher Martine Vrijheid during the presentation of the Helix Scientific Symposium 2017 that took place in Barcelona last week.
Around 100 researchers from 14 different countries participated in this meeting in order to discuss the current status of the exposome studies and outline the next steps.
Exposome refers to the totality of environmental exposures that affect people's health from their conception onwards, complementing the genome.
The HELIX Project, coordinated by ISGlobal together with 13 European partners, aims to characterise the early-life exposome by combining many environmental hazards that mothers and children are exposed to, and link this to the children's health, growth and development.
The results of the project, which started in 2013 and ends this year, will help better understand how different types of exposures combine to influence our risk of diseases. "The creation of a data base available to external collaborators is one of our main objectives" explains Vrijheid, HELIX Project Coordinator.
The consortium will continue working on the analysis of data and the publication of the results obtained during the project. They expect more than 50 scientific publications before the end of next year. Diana van Gent, HELIX Project Manager, emphasizes that "we will develop recommendations on how to use these results for shaping policies".
HELIX is funded by the European Commission's FP7 and has received 8.6 million Euros.
More information