Research, Maternal, Child and Reproductive Health
RESPIRE Project Completes Recruitment of Pregnant Women Participants
The study will provide scientific evidence on the epidemiology of preventable diseases through maternal immunization and help guide future vaccination strategies
04.05.2022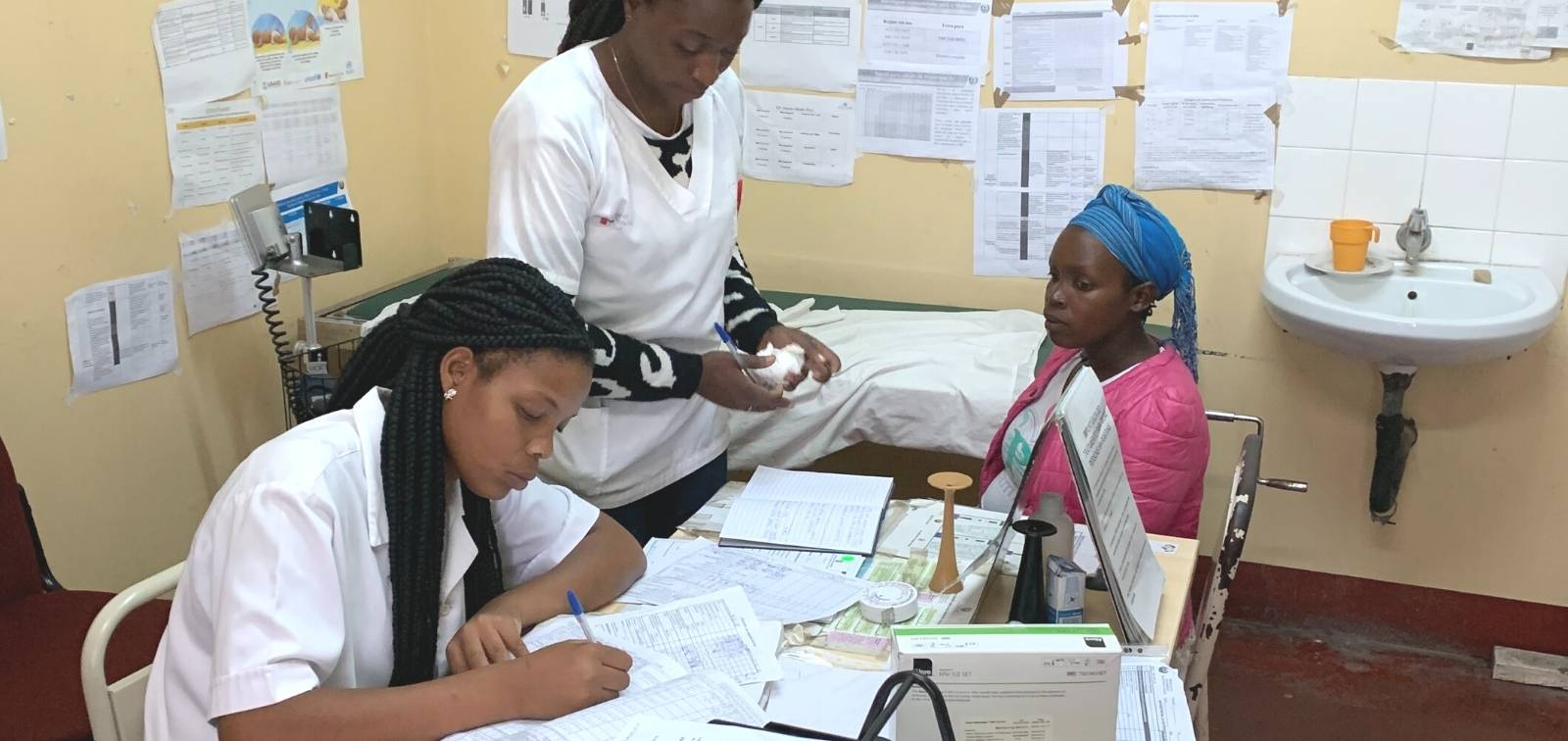 On 10th October 2019, while visiting the Maragra Health Center, located in the Mozambican district of Manhiça, Gilda could hardly imagine that she was about to become one of the first pregnant women to participate in the RESPIRE project. A recruitment of 592 women ended this March. Led by ISGlobal, a center supported by "la Caixa" Foundation, and in collaboration with the Manhiça Health Research Center (CISM), the project will help determine the incidence of acute respiratory infections associated with Respiratory Syncytial Virus (RSV) in both pregnant women and children in a rural area of sub-Saharan Africa. In addition, mortality and risk factors associated with these infections, including comorbidities such as HIV and malaria, will also be assessed.
Maternal immunization against infant morbidity and mortality
Although preventable by vaccination through maternal immunization programmes, RSV infections caused 33.1 million episodes of acute lower respiratory infections and between 48,000 and 74,500 deaths in children under 5 years of age, just in 2015. The vast majority of these infections and deaths took place in low- and middle-income countries, during the first six months of life.
Maternal immunization is a promising tool to address infant morbidity and mortality worldwide. It consists of administering vaccines to women during pregnancy in order to provide protection against serious infectious diseases to the mother, the newborn or both. This happens when the mother's antibodies pass to the fetus through the placenta during pregnancy or to the infant through breast milk. It therefore provides passive antigen-specific protection against infections in the first months of life, the period of greatest immunological vulnerability of the infant.
As a leading cause of morbidity and mortality in this age group, the World Health Organization (WHO) recognizes the need for high-quality, safe, effective, affordable and accessible RSV vaccines that prevent severe illness and death in infants, and are suitable for use in low- and middle-income countries.
"However, in order to develop a strategy for maternal immunization against RSV, better global and updated estimates of the disease burden are needed through rigorous epidemiological studies", emphasizes Azucena Bardají, project coordinator and researcher at ISGlobal.
More scientific evidence to guide future vaccination strategies
As this is a prospective observational study, the research team performs passive surveillance of the participants over time. In both population groups, clinical and demographic data will be collected using standardized questionnaires, and respiratory samples for RSV detection using molecular methods (TaqMan Array Card technology).
In the case of women, recruitment was done when patients came with clinical signs of acute respiratory infections (ARI) to prenatal care centers, ambulatory services, external consultations and delivery rooms of the Palmeiras and Maragra healthcare centers, located 9 and 20 kms respectively from Manhiça, in southern Mozambique.
In the pediatric population, the research team is also studying infants and children under 5 years of age admitted for severe pneumonia at the Manhiça District Hospital. It is expected that by the end of the year, when the pediatric recruitment is completed, data from 582 children will be available to determine the incidence of ARI requiring hospitalization and the mortality associated with RSV infection.
Bardají is convinced that the results of the study ""will generate information to guide the Ministries of Health of countries such as Mozambique in making decisions about the recommendation and implementation of maternal immunization policies at the national and regional level."
RESPIRE is one of 36 infectious disease research projects —and one of seven led by ISGlobal— funded by La Marató de TV3 Foundation with proceeds raised through the solidarity program in December 2017.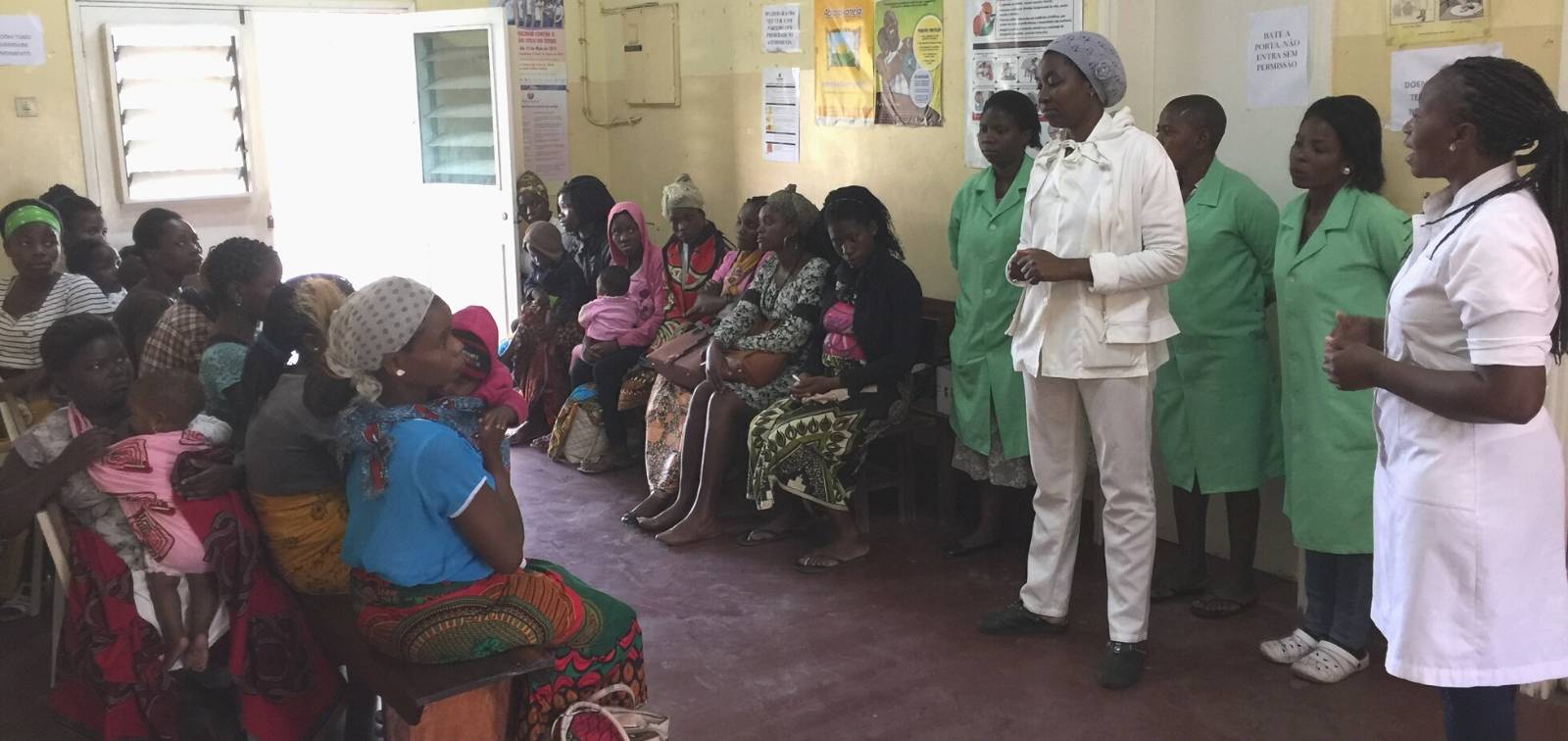 592 pregnant women have been recruited in southern Mozambique to participate in the RESPIRE project. (Azucena Bardají)