Strategic Retreat of the ISGlobal Alliance
First strategic retreat among executive committee members of ISGlobal, CRESIB and CREAL
21.10.2013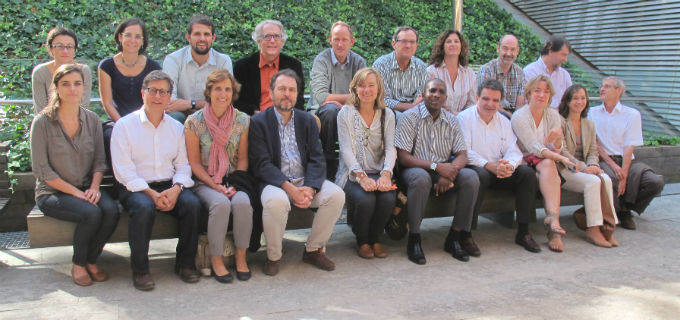 "Thriving Together", the strategic retreat held among executive committee members of ISGlobal, CRESIB and CREAL, took place on Friday 18 October at CosmoCaixa Barcelona.

The purpose of the retreat was to discuss the vision, mission and values of the expanded institution, and to define the foundations for the strategic plan for 2014 onwards, which will be common to all three organisations. The contributions will be extended and discussed with the rest of the organisations in the very near future, including a joint roadmap for the coming months.

The meeting was a new step in an intense process initiated in 2013 with the support of the SUMA Program of the Government of Catalonia (Generalitat de Catalunya). ISGlobal and its research centre, CRESIB, signed an agreement with the Centre for Research in Environmental Epidemiology, CREAL, to create an alliance to become a leading world player in the field of global health.