Policy & Global Development
ISGlobal and the Fundación Ayuda en Acción Sign a Collaboration Agreement to Enhance the Impact of Their Interventions
At a subsequent strategic meeting, the two institutions identified specific actions they plan to implement in 2017
04.11.2016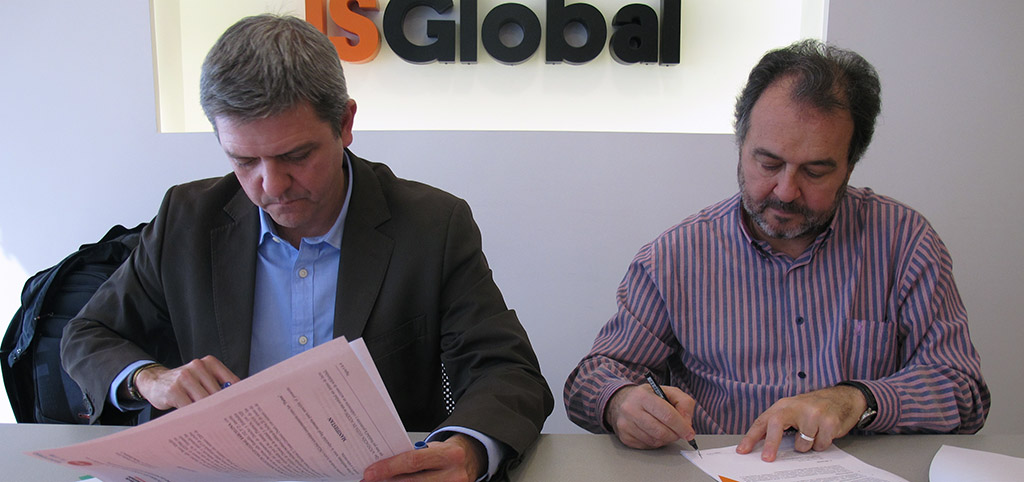 The Barcelona Institute for Global Health (ISGlobal) and the Fundación Ayuda en Acción have decided to join forces in order to improve the impact of their interventions and the quality of life of populations living in the areas where they work. The announcement was made by the directors of the two organisations—Antoni Plasència from ISGlobal and Fernando Mudarra from Ayuda en Acción—after they signed a collaboration agreement at ISGlobal's headquarters last Wednesday.
Plasència explained that "ISGlobal can contribute experience in the field of global health, particularly in scientific research and knowledge translation, which will help to guarantee the health-related component in the development interventions undertaken by Ayuda en Acción". Mudarra added that, for his organisation, "securing this strategic alliance with ISGlobal is yet another step in the work that Ayuda en Acción has been doing for 35 years to improve the quality of life of vulnerable populations and provide them with better opportunities."
In the words of Leire Pajín, Director of Global Development at ISGlobal "we need to join forces and develop models of action in which ISGlobal's scientific evidence and expertise in science and analysis can contribute added value to the projects implemented by an NGO like Ayuda en Acción". Jaime Díaz from Ayuda en Acción added "with this agreement our aim is to add scientific quality to our development interventions in the field and ensure better impact measurement".
In order to identify specific actions and priority geographical areas where interventions are needed, teams from the two organisations participated in a work session to outline a joint roadmap. The ISGlobal team included representatives from potentially interested departments and lines of research (Quique Bassat, Jose Muñoz, Denisse Naniche, Ana Requena and Adelaida Sarukhan) and its Global Development section (Leire Pajín and Anna Rosés), the department responsible for knowledge translation within the organisation. Representing Ayuda en Acción were Jaime Díaz from the NGO's Impact Department, who heads up operations in Mozambique, and the Director, Fernando Mudarra.
This is a global agreement that affects the international operations of both institutions, and the joint work will begin in Mozambique in 2017. Possible areas of action include the impact of water and sanitation on health, determining the prevalence and causes of child malnutrition as well as the risk factors involved. Improving access to health care for HIV-positive patients and ensuring the provision of such care is another area that may be targeted.
ISGlobal will provide scientific evidence and knowhow, expertise in methodology, cost-effectiveness and impact analysis, and experience in responding to poverty-related and vector-borne diseases. This contribution "could prove very useful and increase the efficacy of the development models generated by Ayuda en Acción" explained Pajín.
The two institutions have agreed to align their activities with the Sustainable Development Goals and to work towards achieving living conditions that are fair, humane and egalitarian for all, with a particular focus on the most disadvantaged communities. Of the 19 countries where Ayuda en Acción is currently working and the more than 30 where ISGlobal has a presence, both organisations coincide in Mozambique, Bolivia and other parts of Latin America, as well as at home in Spain. These are the common areas where they will look to develop synergies that can multiply the results of their work.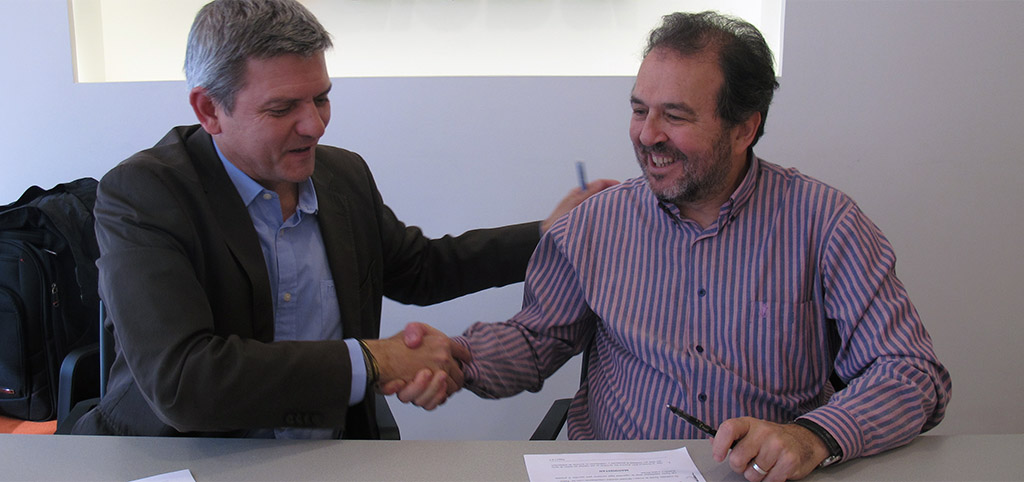 Fernando Mudarra and Antoni Plasència, general directors of Ayuda en Acción and ISGlobal, sign a collaboration agreement to work together.