Research
ISGlobal Receives the "trifermed award" for its Social Impact in Healthcare
Other awardees of the event's sixth edition were "la Caixa" Foundation, the Enriqueta Villavecchia Foundation and Dr. Baselga
21.09.2022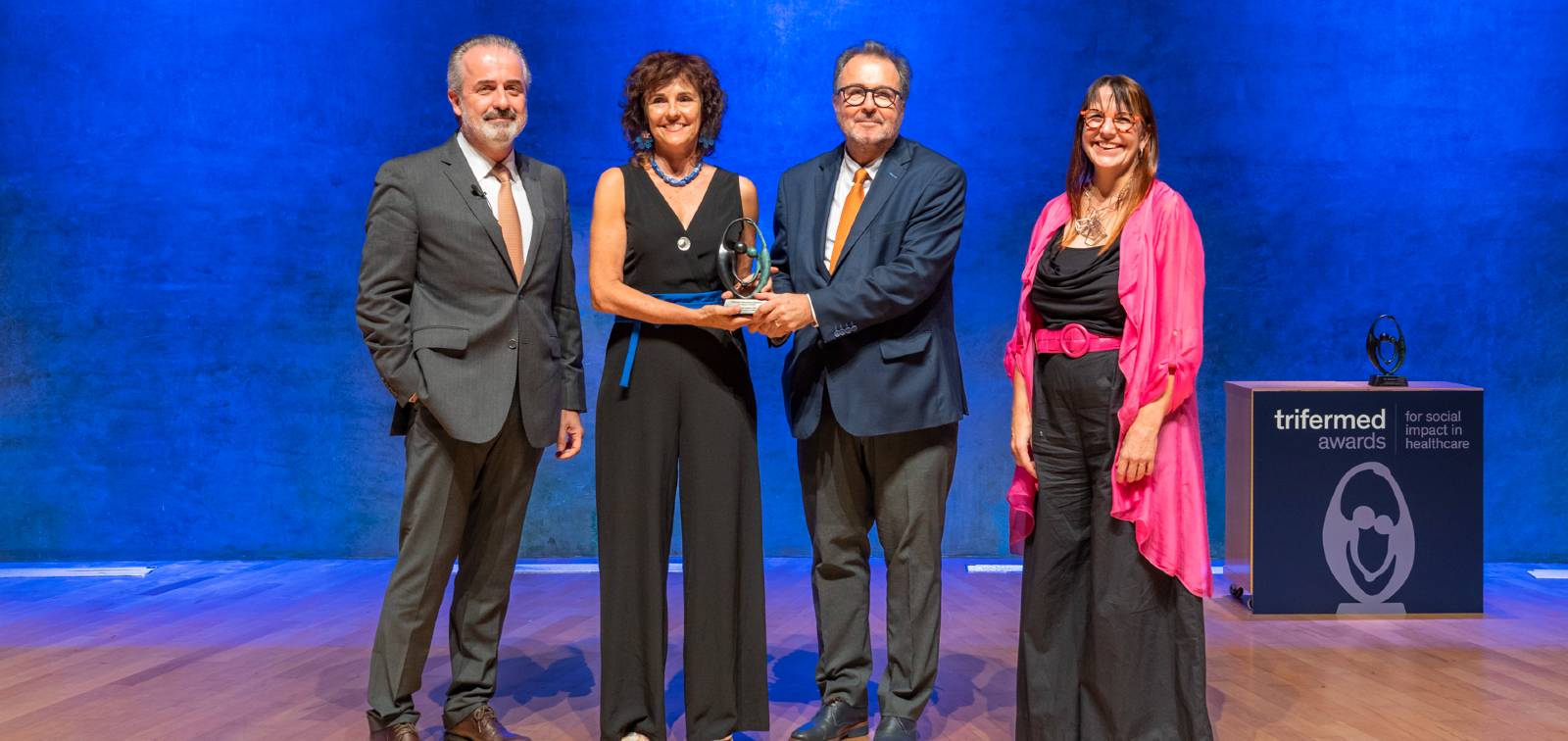 The Barcelona Institute for Global Health (ISGlobal) has received the "trifermed award" in the Global Health category. This is the sixth edition of the event, held by the international organisation Trifermed, to recognise people and organisations that contribute to improving the quality of society's health.
Antoni Plasència, general director of ISGlobal, and Denise Naniche, scientific director, accepted the award at the gala held on September 21 at the AXA auditorium in Barcelona. More than 300 people from different healthcare backgrounds attended the event.
"At ISGlobal we work to improve the health of people around the world, especially for the most disadvantaged populations. We seek to better understand some of the most relevant health problems and their determinants, and to find effective and affordable solutions that improve people's lives. We do not conceive science without impact", stressed Antoni Plasència.
In addition to ISGlobal, the other winners in this sixth edition of the awards are the Enriqueta Villavecchia Children's Oncology Foundation in the Foundations category; the "la Caixa" Foundation in the Promoter category; and Dr Josep Baselga, in posthumous recognition, in the Extraordinary "Transformer" Award category.
The health sector has a significant impact on society's quality of life. "The trifermed awards seek to highlight the human value behind each person or group of people who wake up every day thinking about helping others, improving people's quality of life and finding solutions to prevent, diagnose and cure diseases that we are fighting more and more. The awards help raise the visibility of those stories aimed at changing the world of health," explains Sergi Trilla, who founded the trifermed awards in 2015.