Research
ISGlobal Scientists Meet in Brighton to Launch an International Network to Tackle Antimicrobial Resistance
The project, funded by the Wellcome Trust, seeks to involve research institutions in low- and middle-income countries
20.10.2016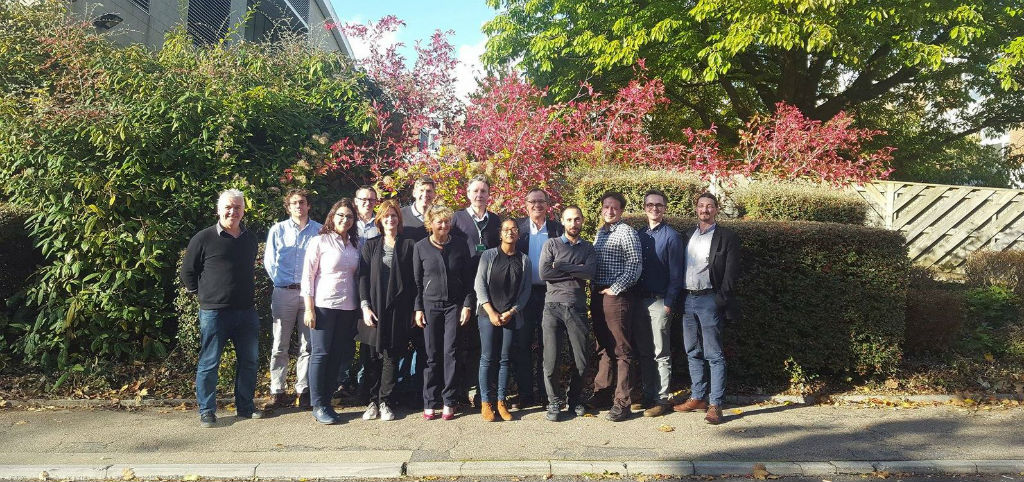 Last October 18, the kick-off meeting for a Wellcome Trust-funded project that seeks to establish an interdisciplinary international research partnership on antimicrobial resistance, was held in Brighton, UK. The project, coordinated by the Centre of Global Health of the University of Sussex, also involves the Barcelona Institute for Global Health (ISGlobal) and the Institute of Medical Microbiology, Immunology and Hygiene (IMMH) at the University of Cologne.
The World Health Organisation (WHO) has already warned that antibiotic resistance "threatens the achievements of modern medicine" and has developed a Global Action Plan on Antimicrobial Resistance (AMR) with strategic objectives. However, different countries have different needs and priorities relating to AMR. Most low- and middle-income countries (LMIC) lack adequate health systems and a proper regulation on antibiotic consumption in humans and usage in agriculture. Moreover, research in AMR in these countries is limited, and the need of an interdisciplinary approach that also addresses the human behavioural and socio-economic drivers is evident.
This is precisely what the project seeks to do: strengthen an AMR research that crosses biomedical and social science as well as geographic barriers. To do so, it will bring together researchers in genetics and microbial epidemiology, as well as scientists from the social areas, to develop common research questions, integrate research institutions from LMICs into the network, build capacities, and generate grant proposals for international funding. It will place a special focus on the effect of immigration on AMR epidemiology globally.
"ISGlobal has a solid experience in research, training and outreach in AMR, one of the five initiatives at our institute, and as such will greatly contribute to the success of this project", explains Clara Ballesté, coordinator of the Antibiotic Resistance Initiative.
The Sussex Centre for Global Health Research, in collaboration with the Wellcome Trust, has for years brought together researchers from the biomedical and social sciences in order to undertake excellent research that will improve the health of the world's poorest people. The IMMIH at Cologne has a solid experience in molecular epidemiology and whole genome sequencing of Acinetobacter baumanii and Staphylococcus aureus, two of the major global multidrug resistant pathogens.