Research
Chagas Disease Needs Stronger Primary Care and Better Tools to Assess Diagnosis and Treatment
This was the message from the 18th Workshop on Chagas Disease, which brought together nearly 300 experts from 21 countries
28.04.2023
Chagas disease can be stopped at the level of primary health care, if health services are strengthened. That was the message from Javier Sancho, coordinator of the Chagas Coalition, and Elvira Idalia Hernández Cuevas, president of FINDECHAGAS and AMEPACH Mexico, at the opening of the annual workshop on the disease, held on 11 and 12 April at the Faculty of Medicine of the University of Barcelona. Organised by ISGlobal, a centre supported by the "la Caixa" Foundation and sponsored by Mundo Sano and Novartis, the meeting focused on the cardiological management of the disease and the need to maintain epidemiological surveillance.
Diagnosing Chagas disease to move beyond faceless estimates
An estimated 70 million people are currently at risk of infection with the protozoan parasite Trypanosoma cruzi that causes Chagas disease, with 30,000 new infections and 12,000 deaths each year. It does not help that access to treatment and diagnosis remains so low —the detection rate is no more than 10%— so information about the infection is outdated, recalled Julio Alonso Padilla, co-director of ISGlobal's Chagas Initiative.
In this context, Elvira Idalia Hernández Cuevas, representing associations of people affected by the disease, called for reporting and epidemiological surveillance systems at the first levels of health care and comprehensive care for those affected. Only in this way, she said, "we will know the true extent of Chagas disease and get out of the faceless estimate".
For Alonso Padilla, "the key is to raise awareness at all levels, both among public authorities and health professionals, as well as among communities; to improve the implementation of existing tools; and to invest in research and development in order to obtain technological answers that improve current therapeutic options".

Ana García Álvarez, from Hospital Clínic de Barcelona, starts the workshop on Chagas-related heart disease.
Research and assessment to improve treatment
"If we are going to talk about therapeutic options, we also have to talk about how we measure their efficacy," said María Jesús Pinazo, head of Chagas at DNDi, referring to the lack of tools (biomarkers) to assess patients' early response to treatment and whether it is effective or not.
According to Pinazo, work is underway to develop new drugs —some of which are close to phase I and II clinical trials— to provide new therapeutic options as monotherapy or in combination with other molecules. In parallel, the use of benznidazole at different doses and regimens is being studied to optimise the current treatment. To date, no drugs other than benznidazole and nifurtimox have been validated in clinical trials, and those that have been tested have not shown greater efficacy than benznidazole.
Making better use of the tools already available, both diagnostic and therapeutic, was one of the conclusions of the workshop on "Challenges in Access to Diagnosis of the Disease". In addition, participants stressed the need to develop new, more practical and less costly diagnostic solutions, and safer and more effective drugs, especially in the chronic phase.
In the workshop on the management of Chagas-related heart disease, participants advocated for the availability of prognostic markers for the development of clinical symptoms, so that efforts and resources could focus on those people most likely to develop the disease. Participants also agreed that all healthcare professionals should be familiar with Chagas disease in order to consider differential diagnoses and apply early interventions.
Hybrid format consolidates its position with 80% online tracking rate
The organisers were very positive about the outcomes of the conference, the quality and variety of the presentations, as well as the level of participation. The 18th edition was attended by 274 participants from 21 countries, mainly from Spain (47.45%) and Latin America (46.55%). In terms of gender, 7 out of 10 participants were women, while there was parity among the speakers. In addition, according to the organisation, the hybrid modality is being consolidated as it made it possible to reach a wider audience. 80.3% of users connected virtually, while 19.7% chose to attend in person.

Quim Gascon, co-director of ISGlobal's Chagas Initiative, and other attendees at the meeting.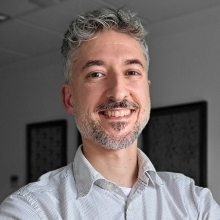 Aleix Cabrera
Can you imagine a game that lasts more than a hundred years, in which the 400,000 square kilometres of Paraguay is one of the playing fields? A...
Research, Chagas
14.04.2023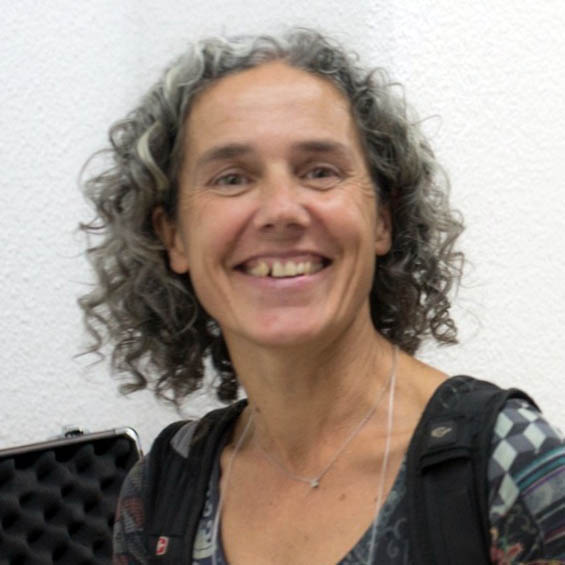 Cristina Alonso-Vega
In Greek mythology, Theseus was a hero who entered the Minotaur's labyrinth using Ariadne's thread as his guide. After freeing Crete...
Research, Chagas
21.03.2022