Research, Urban Planning, Environment and Health
ISGlobal Study on Barcelona Superblocks Wins Elsevier Award
The study, selected from a pool of thousands of candidates, appears in the January 2020 issue of International Environment
13.03.2020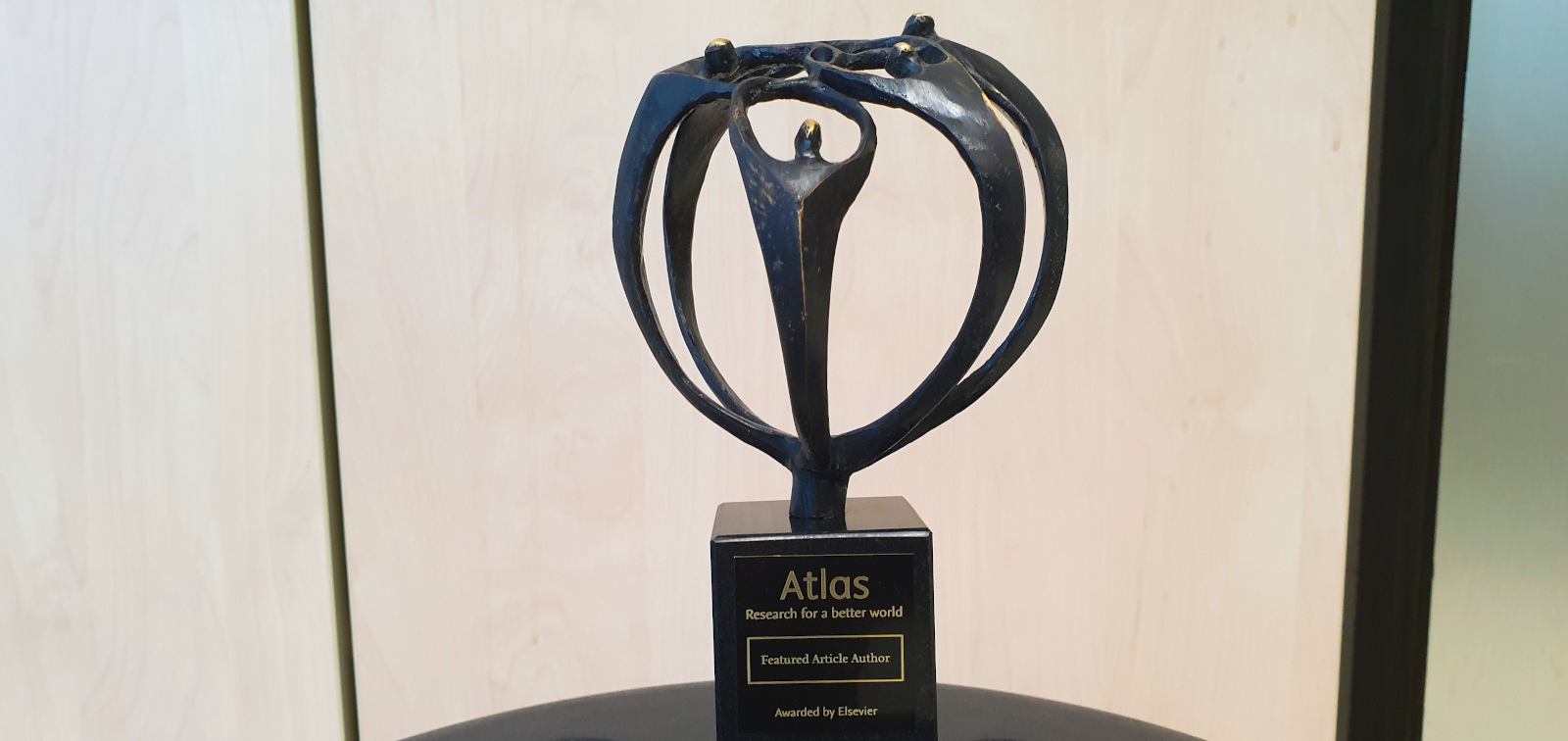 Elsevier, the world's foremost publisher of scientific and medical literature, has awarded the Elsevier Atlas Award to the ISGlobal-led study Changing the urban design of cities for health: The superblock model. Published in the January issue of International Environment, the study analyses the "superblock" model proposed in Barcelona.
"Receiving this award is an honour for our entire team," commented Mark Nieuwenhuijsen, leader of the study and Director of the Urban Planning, Environment and Health Initiative at ISGlobal. "It is also a great opportunity to increase the visibility of this research." Indeed, the goal of the Atlas Award, according to Elsevier, is to bring wider attention to important research in the hopes of ensuring its successful implementation. Atlas Award–winning articles are showcased on the Elsevier website—which receives nearly three million visitors per month—and made available for anyone to read free of charge.
Each month, an external advisory board representing various international institutions reviews the papers published in Elsevier's 3,800 journals and selects a winner. To qualify for the Atlas Award, a study must have the potential to significantly impact people's lives. The ISGlobal-led study estimated the number of deaths that could be avoided each year in Barcelona if the superblock project were to be implemented throughout the city.
Barcelona superblocks
The Barcelona superblock model was developed with the aim of reclaiming public space for people and remedying the city's high levels of air pollution, noise and the lack of green spaces, as well as providing more urban green space. The initial proposal was to create 503 superblocks, implemented consistently across the entire city.
The study found that the implementation of the original superblock project could prevent an estimated 667 premature deaths per year, increase average life expectancy by nearly 200 days and have an annual economic impact of €1.7 billion . The greatest health benefits of the superblock model are associated with reductions in air pollution levels (291 preventable premature deaths per year), followed by reductions in road traffic noise and heat mitigation effects (163 and 117 deaths, respectively).
"Beyond the concrete figures, what this study shows is that urban and transport planning interventions such as superblocks have important public-health implications," commented ISGlobal researcher Natalie Mueller, the lead author of the study. "This study underscores the urgent need for a paradigm shift away from the car-centred city planning model and towards a people-centred approach."