Policy & Global Development
Experts Discuss the Impact of COVID-19 on the Migrant Population
A seminar in Mérida served as the starting point for the Health, COVID-19 and Migration Working Group, led by ISGlobal, Lancet Migration and PAHO
12.11.2021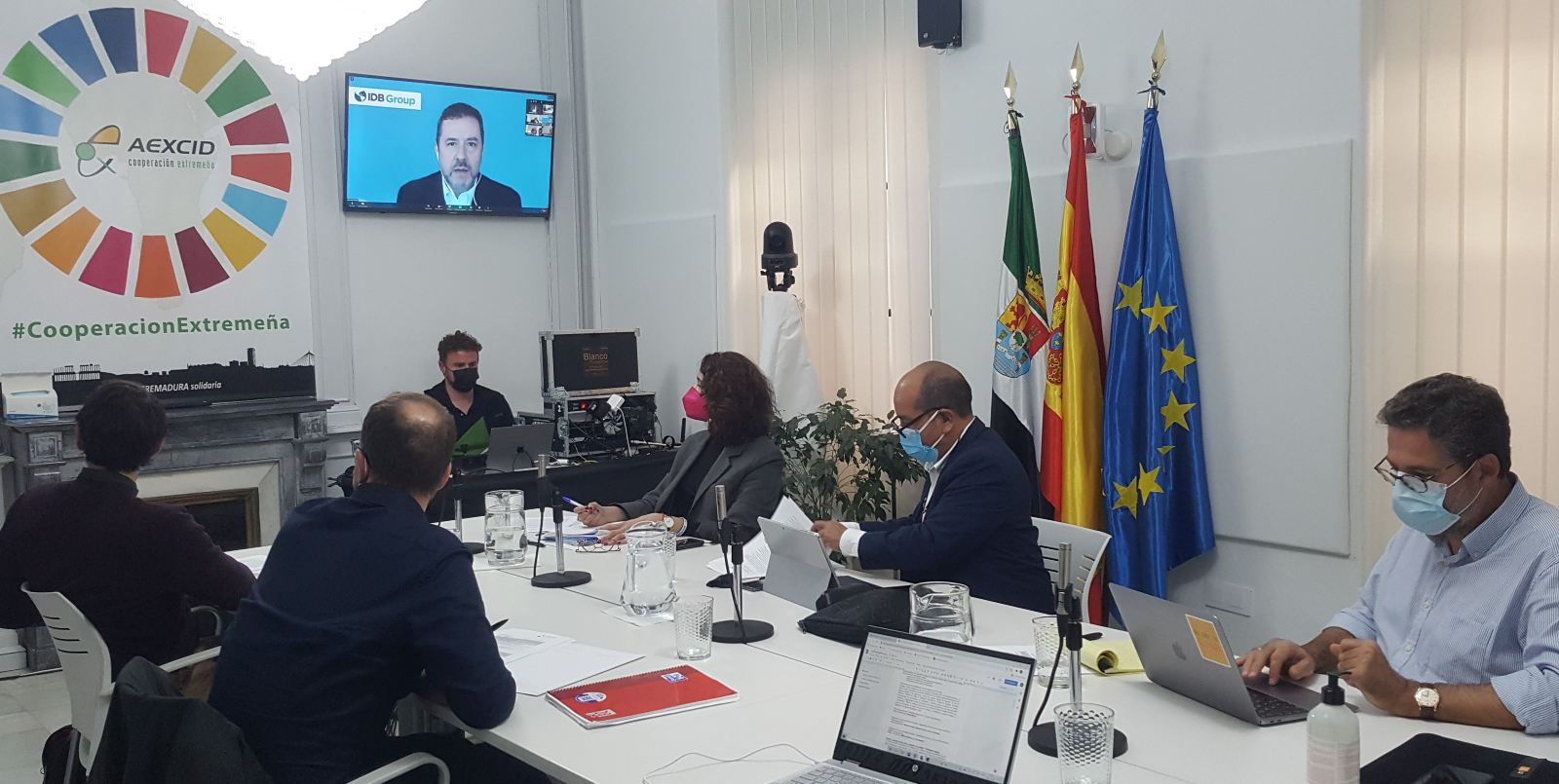 The COVID-19 pandemic has had devastating effects on the migrant population, while at the same time demonstrating the indispensable role played by foreign workers in the economies and protection systems of their host countries. This experience illustrates the importance of policies that guarantee migrants' fundamental rights and optimise the benefits to all parties involved in the migration process.
This was the central theme of the seminar "Health, COVID-19 and Migration: The Impact of the Pandemic on the Phenomenon of Human Mobility in Ibero-America", which took place this week in Mérida (Extremadura) and was organised by the Ibero-American General Secretariat (SEGIB) in collaboration with the Extremadura Agency for International Development Cooperation (AEXCID). The event brought together international organisations, think tanks, NGOs and independent experts from a dozen Ibero-American countries with the goal of promoting reflection and providing tools for evidence-based decision-making.
The Mérida seminar, led by ISGlobal, Lancet Migration and PAHO, also marked the start of preparations for the 4th Ibero-American Forum on Migration, to be held in the Dominican Republic in the second half of 2022, ahead of the 28th Ibero-American Summit. The forum will focus on four main themes: 1) protection and fundamental rights of populations on the move, 2) labour mobility, 3) narratives of the migration debate, and 4) migration, COVID-19 and health.
During the meeting, participants diagnosed the current state of affairs, examining the impact of the pandemic on migrant populations, the response of governments and civil society, and the prospects for migratory flows in the short and medium term. Experts highlighted the various challenges faced by migrants, including barriers to health care (inadequate information, language barriers and limited rights) and social determinants of health (high-risk occupations, overcrowded housing and poor nutrition, among others). Participants also discussed the challenges faced by health systems in relation to lack of funding, the weakness of regional cooperation in terms of information systems, and counternarratives to the stigmatisation of migrants.
The experts began drawing up a map of best practices and experiences that emphasised including migrant populations in COVID-19 responses and guaranteeing the right to health. On this point, Latin America emerged as one of the leading regions in the integration of migrants. Finally, participants developed a work plan for the migration and health group that outlines the next steps to be taken.
"Health is a fundamental right for everyone, including for those who cross a border between Latin American countries or into Europe," concluded Gonzalo Fanjul, Policy Director at ISGlobal. "Unfortunately, problems are accumulating. The pandemic has reminded us of the need to reform the broken migration model."