Training
Successful Participation and Results of the ENERGHY Summer School Open the Door to a Second Edition
46 participants from around the world immersed themselves into this postgraduate course in entrepreneurship and innovation in global health, which received the support of EIT Health
15.10.2020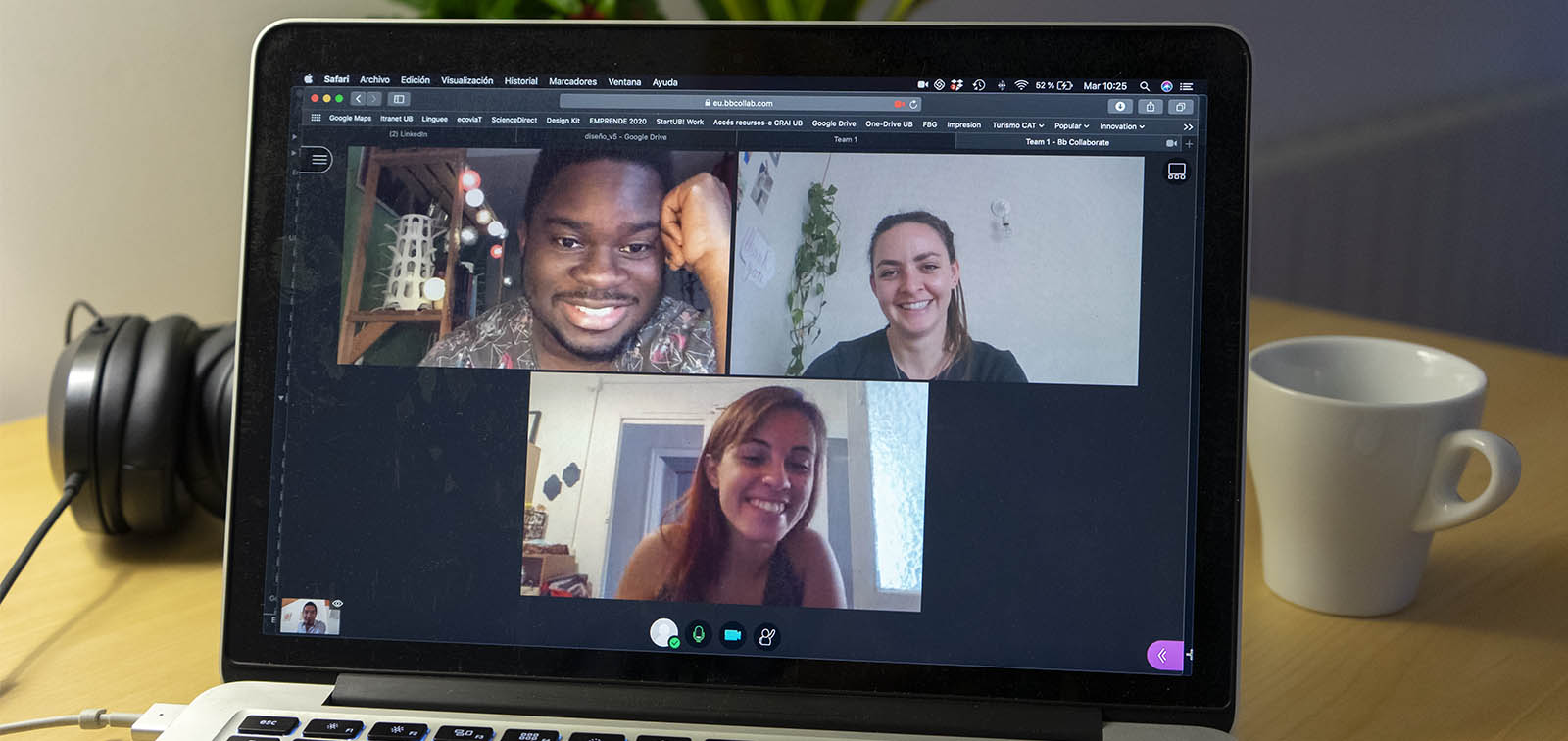 Inspired by the Sustainable Development Goals (SDGs) and with the aim of transforming society to improve health access by empowering young talent, the first edition of the ENERGHY - Energizing Global Health Innovation and Entrepreneurship postgraduate course kicked off on September 7.
46 participants from 29 different countries and different backgrounds —from master's students, researchers and postdoctoral researchers, to young professionals—, but with an innovative and entrepreneurial attitude as common denominator, had the opportunity of designing solutions for real challenges in global health proposed by ENERGHY partners, including access to diagnostics to tackle epidemics (MSF), underscreening of cervical cancer (Sanofi Espoir Foundation) or the need of affordable and personalized prothesis for low and middle income country (LMIC) settings (HSJD). During eleven days, the participants acquired the necessary knowledge and skills in innovation, entrepreneurship and communication to create start-ups.
"To tackle the challenges of global health, the next generation of young innovators has to understand the current issues and develop solutions focused on people and their context," explains Marina Espriu, Business Development Manager at ISGlobal and course manager. In this respect, she added, "the course has brought together the scientific and technological talent of the participants and the perspective of innovation and entrepreneurship necessary to design and implement health solutions."
The postgraduate course, led by entrepreneurs and experts in technology transfer, took place in an innovative virtual environment and involved around 40 teachers. It was organised by six institutions of international prestige and with an innovative profile (Sant Joan de Déu Barcelona Hospital (HSJD), Médecins Sans Frontières (MSF), Sanofi Espoir Foundation (SEF), National University of Ireland (NUI-Galway), Barcelona University - StartUB!, and ISGlobal), with the support of European funds for innovation in health (EIT Health).
"Working together gave participants unparalleled access to real world challenges that called for innovative and inclusive solution directions," underlines Natalie Walsh, Executive Director of NUI-Galway. "It was incredible to see our teams work together in such a short space of time and design solutions with potential to improve health equality globally".
During the course, ENERGHY students could interact with entrepreneurs from Med Tech and Digital Health, and experts in transfer; made virtual visits to MSF, HSJD and SEF, and worked in team to design and present innovative and sustainable business models for real health challenges.
Students from the four best-rated projects by an international panel assessment are invited to participate in a Start-up Acceleration programme, offered by NUI-Galway LaunchPad (Med Tech experts) and StartUB! (entrepreneurship experts) to continue developing the project in collaboration with HSJD, MSF and SEF.
The great acceptance of the course, the quality of the resulting proposals, and the good assessment by both participants and organizing institutions opens the door to a second edition of the ENERGHY Summer School that will be held between June 28 and July 10 2021.
First Edition Welcome Video
Fist Edition Closing Video
Presentation at the European Researchers' Night