Training
Call for scholarship applications: Prevention, Detection and Management of Arboviral Diseases course
Eight scholarships in the amount of 850 € are available for candidates
30.01.2012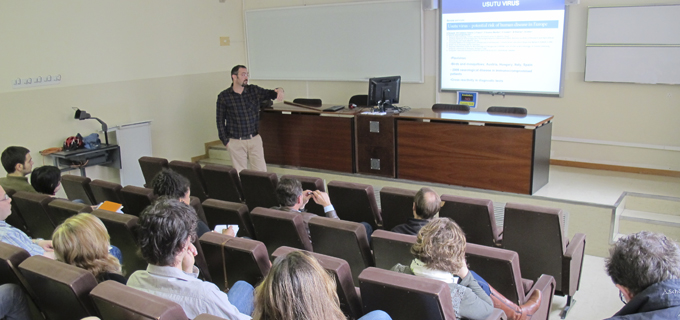 With financial support from Kenogard-Valent and Sanofi-Pasteur, ISGlobal is happy to announce availability of eight scholarships to cover tuition costs for the upcoming course on Prevention, Detection and Management of Arboviral Diseases, that will take place from April 22-26 2013 in Barcelona. To be eligible for a scholarship, candidates must be currently enrolled in a postgraduate academic degree program or a medical residency program.
Number and amount of scholarships:
Eight scholarships in the amount of 850 € each are being offered. The scholarships will be applied to the total cost of tuition.
Requirements:
Candidates must complete the application form and must submit the following documentation, which will determine candidate selection for a scholarship, to formacion@isglobal.org:
A letter of motivation of 450 words, maximum. The letter should have the following information: i) why you want to take this course; ii) how this course will contribute to your professional development and iii) what interests you most about arboviral diseases.
Your curriculum vitae, including academic training and professional experience or interests.
Timeframe for applying for an ISGlobal scholarship:
The required information should be sent by email to formacion@isglobal.org no later than 1st March, 2013.
Scholarship selection will be announced:
On or before 15 March, 2013.