Training
ISGlobal Offers Three Courses to Support Research Capacity Strengthening, in Collaboration with Renowned Institutions
72 LMIC-based researchers participated in training activities on topics including science management and monitoring and evaluation of research capacity strengthening activities
24.10.2022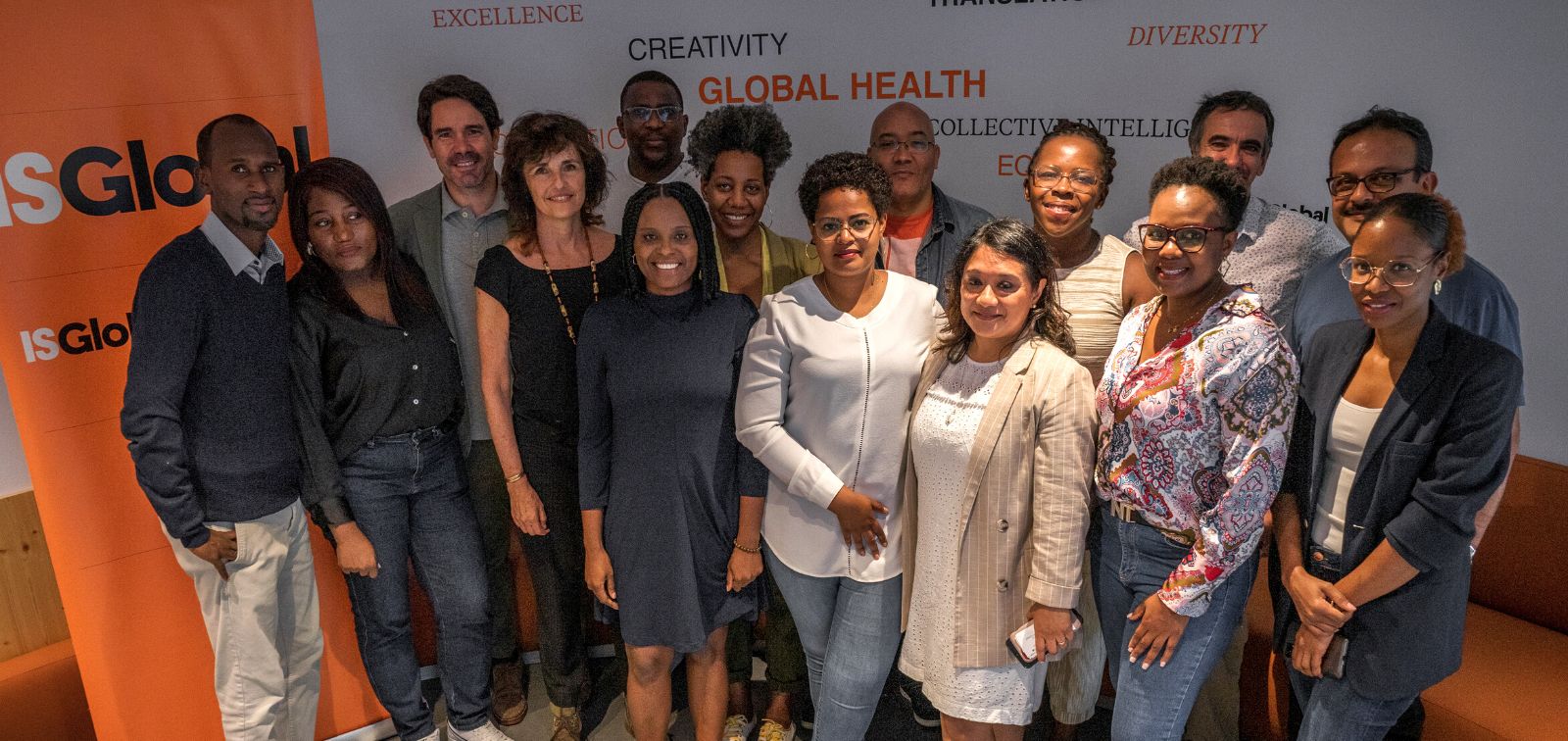 Global health places equity at the centre of the discourse, and equity not only includes health research or access to interventions, but also education and training. To this end, since its inception in 2010, the Barcelona Institute for Global Health (ISGlobal) has systematically prioritised research capacity strengthening (RCS) as one of its key action areas for mutual learning and exchange. Every year, in collaboration with renowned global health institutions, ISGlobal's Education & Training department engages with researchers from low-and middle-income countries to develop relevant learning experiences on a variety of topics.
"Research capacity strengthening should be an integral part of any research collaboration so that these scientific undertakings benefit and reinforce institutions and individuals at multiple levels. It provides a platform for scientists and other professionals from the involved institutions to interact and engage in mutual learning," shares Núria Casamitjana, Director of Education & Training at ISGlobal.
In recent months ISGlobal Education & Training has facilitated three RCS programmes.
Science Management (under the framework of the PAMAfrica consortium) was a 5-week online course held from September 2-29, 2022. PAMAfrica consortium, is a multi-country partnership to develop new antimalarials, coordinated by Medicines for Malaria Venture and funded by the European & Developing Countries Clinical Trials Partnership (EDCTP). The objective of the course was to enhance skills in scientific governance, management and leadership of research institutions. Sessions were led by eleven speakers and facilitators from Europe and Africa. At the end of the five weeks, 43 participants from the PAMAfrica partnering trial sites in Burkina Faso, Gabon, Mozambique and Uganda were trained in topics like scientific strategic planning, financial management, and good scientific practices.
The second edition of Monitoring & Evaluating Research Capacity Strengthening Activities (MERCSA) took place in an intensive format, from August 29 to September 2, 2022. The course was developed with the support of TDR, the Special Programme for Research and Training in Tropical Diseases, and is facilitated by Núria Casamitjana and Joan Tallada. The participants were fifteen researchers and science professionals connected to TDR Regional Training Centres in Ghana and Indonesia, each of whom, developed a unique Monitoring & Evaluation framework for their own research capacity strengthening activities during the course.
The third edition of the Science Management for African Countries of Portuguese Official Language (PALOP) course concluded on October 21, 2022. This course is facilitated by the Calouste Gulbenkian Foundation and the "la Caixa" Foundation, with the support of the Manhiça Foundation through the Manhiça Health Research Center, and ISGlobal. It is aimed at enhancing a variety of specialised knowledge and skills for PALOP-based researchers and scientific managers dealing with the increasingly complex challenges of international collaboration in global health research.
Exceptionally, due to the COVID-19 pandemic, the technical modules of the course were offered online, between May 17 and 21, 2020. This was followed by site visits to Barcelona-based research institutions and scientific hubs including the Barcelona Institute for Global Health (ISGlobal), Centre Ester Koplowitz (CEK), Center for Genomic Regulation (CRG), Barcelona Supercomputing Center (BSC), Barcelona Biomedical Research Park (PRBB), Barcelona Science Park (PPCB), and CosmoCaixa - Science Museum from October 17 to 19, and Lisbon-based research institutions like Instituto de Medicina Molecular (iMM), Instituto de Higiene e Medicina Tropical, and Instituto Gulbenkian de Ciência, from October 20 to 21, 2022.