Research, Urban Planning, Environment and Health
Launch of APACHE Project on Air Pollution, Autism and Brain Imaging
The kick-off meeting for the three-year project led by ISGlobal researcher Mònica Guxens was held this week in Barcelona
31.03.2017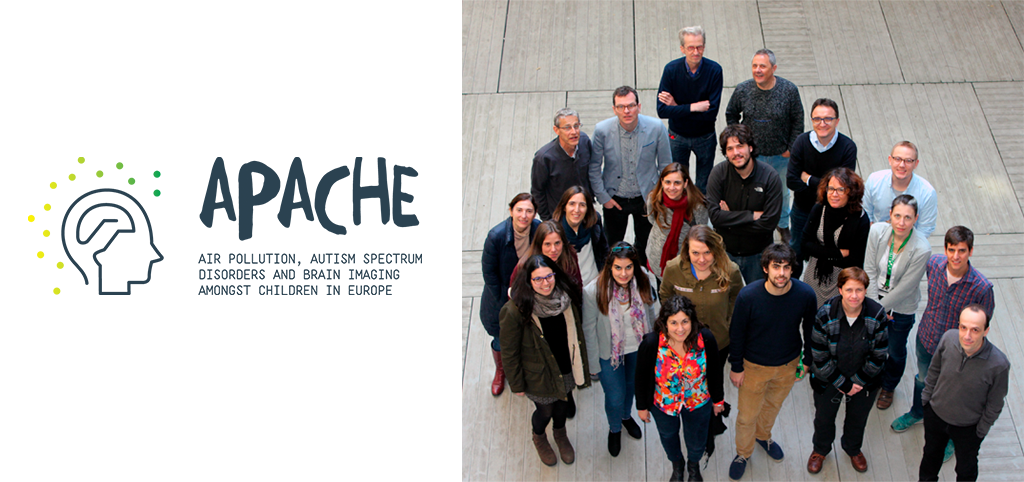 What relationship might there be between air pollution and autism spectrum disorders? What is the link, if any, between air pollution and changes in brain structure and function? These are the questions addressed by a new project called Air Pollution, Autism Spectrum Disorders and Brain Imaging Amongst Children in Europe (APACHE) that held its kick-off meeting in Barcelona this week.
The project will be led by Mònica Guxens, a researcher at the Barcelona Institute for Global Health (ISGlobal). Guxens recently received the Rosenblith New Investigator Award from the Health Effects Institute (HEI), an American non-profit, which will provide nearly half a million euros to fund the APACHE project over the next three years.
Guxens commented: "APACHE is a great opportunity for us to find out whether prenatal exposure to air pollution could be associated with autism spectrum disorders and whether pre- and postnatal exposure to pollution could be associated with changes in brain structure and function in children." The project will also evaluate various windows of exposure to determine when mothers and children are most vulnerable to the effects of air pollution.
One of the hypotheses to be tested by this project is the possibility that exposure to air pollution during pregnancy may be associated with an increased risk of autism spectrum disorders but not with an increased risk of autistic traits—subclinical deficits that do not meet the formal criteria for a diagnosis of autism spectrum disorder. This hypothesis is based on the findings of previous studies.
The kick-off meeting was held on Thursday, 28 March at ISGlobal Campus Mar, located in the Barcelona Biomedical Research Park (PRBB). The objectives and methodology, as well as the next steps for the project, were presented. Massimo Stafoggia (Epidemiology Department, Lazio Regional Health Service), a researcher on the APACHE team, gave a seminar on an assessment of exposure to suspended particles carried out in Italy using satellite data.
The APACHE Scientific Advisory Board consists of two members of ISGlobal (Jordi Sunyer, Head of the Child Health Programme, and Xavier Basagaña, Associate Research Professor), who will be joined on the Board by Bert Brunekreef from the Institute for Risk Assessment Sciences at Utrecht University and Henning Tiemeier from the Erasmus University Medical Center. The project will coordinate the work of over 20 researchers from nine centres.