Research, Training, Policy & Global Development
Antoni Plasència Appointed Director of ISGlobal
The Barcelona Institute for Global Health's Board of Trustees Appoints Antoni Plasència as Director of the Institute by a Unanimous Vote
02.10.2014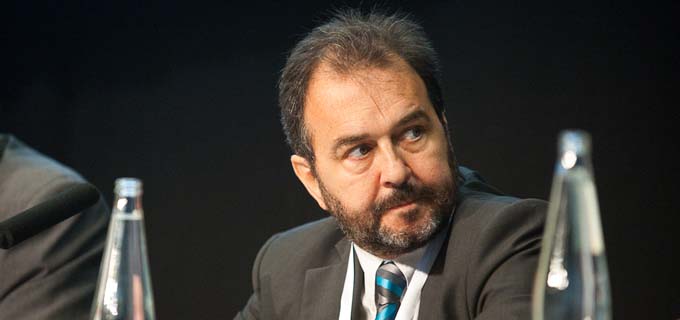 The Board of Trustees of the Barcelona Institute for Global Health (ISGlobal) today voted unanimously to appoint Antoni Plasència as the new Director of ISGlobal. Dr Plasència has been Technical Director of the Barcelona Centre for International Health Research (CRESIB) since 2011. He takes over the leadership of ISGlobal from Pedro Alonso, who is moving to Geneva to take up the position of Director of the World Health Organisation's Global Malaria Programme. ISGlobal was created in 2010 through a joint initiative of the "La Caixa" Foundation, the Hospital Clínic, the University of Barcelona, the Generalitat de Catalunya (Catalan Government), and the Spanish government. Its mission is to improve the health of the world's most vulnerable populations through the generation of scientific knowledge and its transfer to society.
Dr Plasència is a specialist in public health and preventive medicine holds a PhD in medicine from the Universitat Autònoma de Barcelona and a master in public health from Yale University. Between 2004 and 2011, as director-general of public health in the Generalitat de Catalunya, he was closely involved in drafting the 2009 Catalan Public Health Act and in the creation of the Catalan Public Health Agency. Earlier, between 1999 and 2004, he served as director of the Barcelona Public Health Agency. He is currently associate professor of Epidemiology and Public Health at the Universitat Autònoma de Barcelona and from 2002 to 2011 was an associate in the Department of Health Policy and Management at Johns Hopkins Bloomberg School of Public Health.
Antoni Plasència's broad experience in the field of public health and his work as Technical Director of CRESIB were key elements in his appointment. In his reaction to the news of the appointment, the new Director of ISGlobal said, "I'm looking forward to the challenge of leading this highly influential institution with solid international credentials. Our task will be to meet the challenges posed by the future of health in a globalized world using a model that draws on the positive impact science can have as a tool for change".