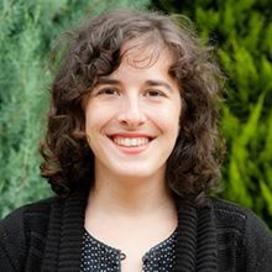 Oriana Ramírez graduated in Medicine (UAM, 2004), holds a Masters in Public Health (Harvard University, 2008), a medical residency in Preventive Medicine and Public Health (2011), and a university expert degree in health and development (UCM, 2004), and a PhD on preventive medicine and public health with international mention (UAM, 2013).

She combines experience in field epidemiology and the translation of scientific evidence on global health policies. For more than 15 years she has collaborated with institutions such as AECID, PAHO/WHO, CDC, ECDC, EC, several universities and NGOs, in Latin America, Africa and Europe, and in diverse topics such as health and development issues, epidemiology research of HIV/Aids, drugs and Mesoamerican Nephropathy (MeN). Oriana Ramírez leads field studies in Nicaragua, investigating with researchers of Boston University this mysterious Chronic Kidney Disease of unknown causes in sugar cane workers and rural communities of Central America.


She works currently as Policy Analysis Coordinator at ISGlobal, where since November 2019 she is also an associated researcher within the NCD's and Environment programme.
Lines of research
Mesoamerican Nephropathy
HIV/AIDS, STIs, hepatitis
SDGs, health in all policies
Main publications