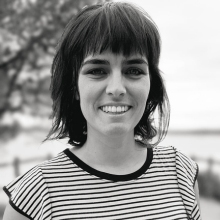 A resident of Barcelona for the past 10 years, Anne-Sophie has worked on several international multi-centric research projects related to Education and Health.
She is currently working at the Barcelona Institute for Global Health as a Lead Project Manager coordinating the InSPIRES project (embedded under the Responsible Research and Innovation initiative of the Innovation department, and developed in collaboration with International Health clinical department of Hospital Clinic) whose main purpose is to bring science and society closer together in order to co-create research agendas that directly respond to citizen's needs and concerns, providing evidence and giving support to political bodies and decision-makers for the creation of better public policies.
Anne-Sophie Gresle is a graduate in Business Administration at the EDHEC in France and the University of the West of England in the UK, and holds a Master's Degree in International Relations from the Barcelona Institute for International Studies, Spain.