Research
A Protein in Blood Could Facilitate HIV Diagnosis and Treatment Follow-up in Low-Income Countries
A simple test based on IP-10 levels could help health systems save hundreds of thousands of USD
29.08.2017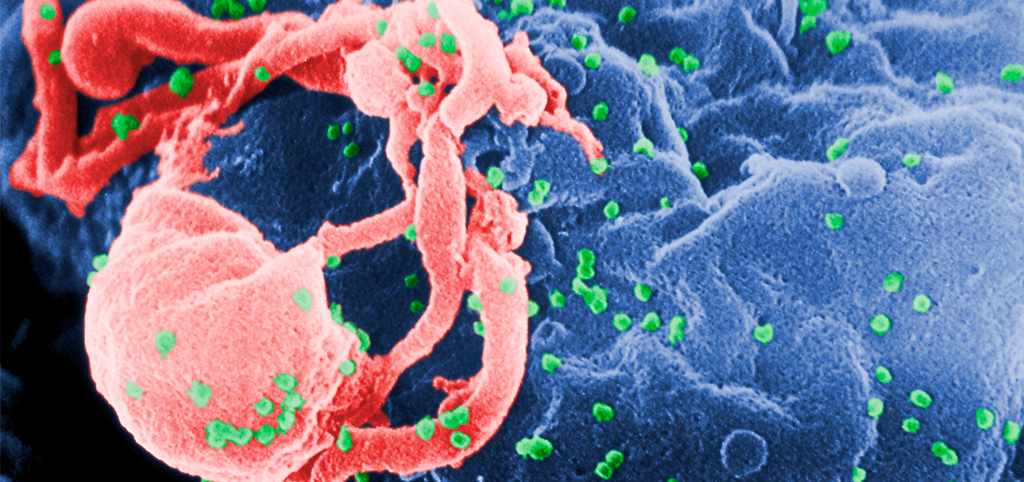 A simple blood test to determine levels of the IP-10 protein in blood could represent a key tool in the diagnosis of recently infected HIV individuals that have not yet developed virus-specific antibodies, as well as the detection of therapeutic failure in patients under antiretroviral treatment (ART). This is the conclusion of two studies performed by researchers from ISGlobal, an institution supported by "la Caixa" Foundation; the IrsiCaixa AIDS Research Institute supported by the "la Caixa" Foundation and the Health Department of the Catalan Government; and the Health Research Center of Manhiça (CISM), in Mozambique. The results show that an IP-10 analysis would reduce the number of costly tests that are currently required to confirm cases of very recent HIV infection or where treatment is failing, thus facilitating the diagnosis and treatment follow-up of HIV/AIDS in low-resource settings.
By 2020, UNAIDS has set the 90/90/90 target: diagnose 90% of people living with HIV, treat 90% of them, and achieve viral suppression in 90% of treated patients. The latter requires close monitoring of antiretroviral drug efficacy. Currently, treatment failure is detected through a costly viral load test whose results can take up to 6 months for patients living in rural zones of Africa. This test is also used to diagnose patients in the first phase of infection ("acute phase"), when HIV-specific antibodies have not yet been produced.
During the acute phase, the infection is the most difficult to detect but also the easiest to transmit. The simplest way to determine whether someone is infected by HIV is by detecting virus-specific antibodies in the blood. However, these antibodies do not appear until approximately 4 weeks after infection. Therefore, the best way to detect recent infections is through the viral load test. However, due to its cost and complexity it is seldom performed in sub-Saharan Africa. The problem is that these people carry millions of virus copies per mililitre of blood and are therefore highly infectious. In addition, early detection and treatment would greatly benefit the patient.
In a first study, published in Scientific Reports, the authors searched for a tool to identify individuals with acute HIV infection in low-resource settings. To do so, they analysed febrile patients without HIV antibodies that attended the Manhiça District Hospital, in the south of Mozambique. They discovered that the IP-10 protein had a high predictive value: 95.5% of individuals with high IP-10 levels were in the acute HIV infection phase.
"This analysis does not substitute the viral load test" says Denise Naniche, coordinator of both studies; "the idea is that, in an area with high HIV incidence, an UP-10 analysis would identify which seronegative individuals are to be tested by viral load". "This would lead to a 75% reduction in the number of viral load tests that are costly and complex" adds Julià Blanco, researcher at the Instituto de Investigación Germans Trias i Pujol at IrsiCaixa and senior co-author of the study. Indeed, a cost-benefit analysis indicates that a rapid diagnosis test based on IP-10 could avert between 21 and 84 new infections and save 176,609 to 533,467 USD per 1,000 tested patients.
In view of these results, the researchers searched to determine whether IP-10 levels in blood could also be used as indicator of detectable viral load in patients under ART. If a patient has detectable viral load in the blood despite taking the treatment, this means that the drugs are not working well. To help detect these cases, the authors performed a second study, published in Clinical Infectious Diseases, with more than 300 patients under ART recruited in the Manhiça District Hospital. The results show that IP-10 levels were significantly higher in 92% of patients with detectable viral load, which means that IP-10 represents an easy and affordable tool to help detect treatment failure.
"This rapid test could save time and resources in low-income countries, and help universalize treatment follow-up in accordance with UNAIDS targets", explains Lucía Pastor, lead author of the studies. IP-10 detection is easy and cheap to do, and the next step according to the authors is to validate the benefits and feasibility of its implementation for the follow-up of ART treatment in order to facilitate the early detection of possible drug resistances.
References
- Pastor L, Casellas A, Carrillo J, et al., IP-10 Levels as an Accurate Screening Tool to Detect Acute HIV Infection in Resource-Limited Settings. Sci Rep, 2017.
- Pastor L, Casellas A, Rupérez M, et al. IP-10 as a Screening Tool to Optimize HIV Viral Load Monitoring in Resource-limited Settings. Clin Inf Dis, 2017.