Making More Efficient Decisions to Strengthen Health Systems
ISGlobal is collaborating on the development of Xtrategy, a tool created to improve strategies for delivering health care to patients with Chagas disease
06.08.2018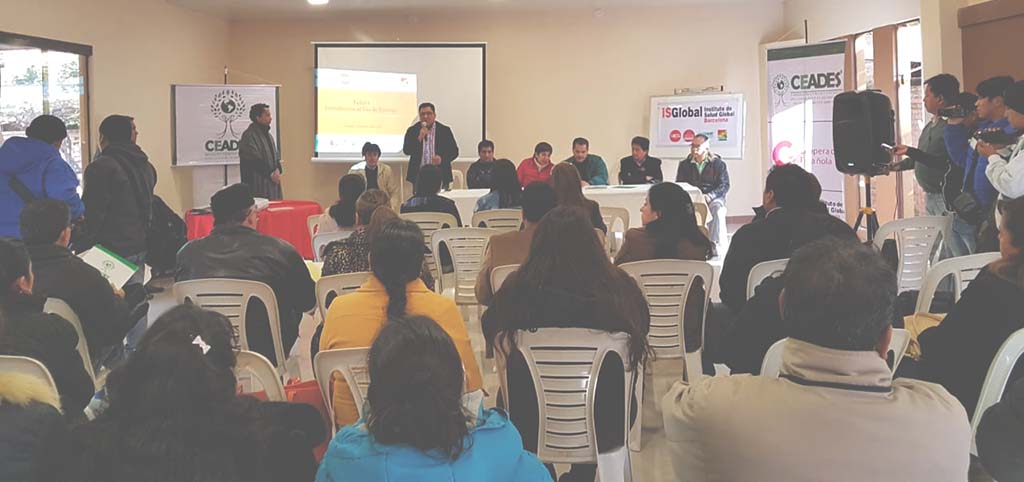 Xtrategy is an interactive tool designed to strengthen health systems by helping local authorities and health care stakeholders to make better decisions. Developed by ISGlobal, the Global Chagas Disease Coalition and the Illinois Research Institute, Xtrategy uses a mathematical model to estimate the impact of health interventions and the difficulty of implementing them. The ultimate aim is to promote a more comprehensive approach to addressing health problems.
Xtrategy is currently being tested in the context of care for patients with Chagas disease in Bolivia through a project funded by the Spanish Agency for International Development Cooperation (AECID). The project is being implemented through coordinated actions undertaken by ISGlobal, the Global Chagas Disease Coalition and Ayuda en Acción, together with local partners in Bolivia, the CEADES Foundation and the Nor Sud Intercultural Foundation.
In this project, municipal and regional health authorities have used Xtrategy to design comprehensive health care strategies better adapted to local needs for patients with Chagas disease. The tool is useful for encouraging discussion and reflection on health care priorities.
In a series of hands-on workshops organised over the past two months, 71 local authorities have used Xtrategy to design strategies for the comprehensive management of Chagas disease in their municipal area. In total, eleven workshops were held in seven towns in the Gran Chaco Province of Tarija (Yacuíba, Villamontes and Caraparí) and the Chuquisaca region (Huacaya, Huacareta, Muyupampa and Monteagudo). The strategies developed in these workshops will be discussed by municipal health committees before being incorporated into the towns' annual operational plans for health care.