Policy & Global Development
Rethinking Higher Education through Dialogue
ISGlobal's Director General participated in a side event of the 3rd UNESCO World Conference on Higher Education.
17.05.2022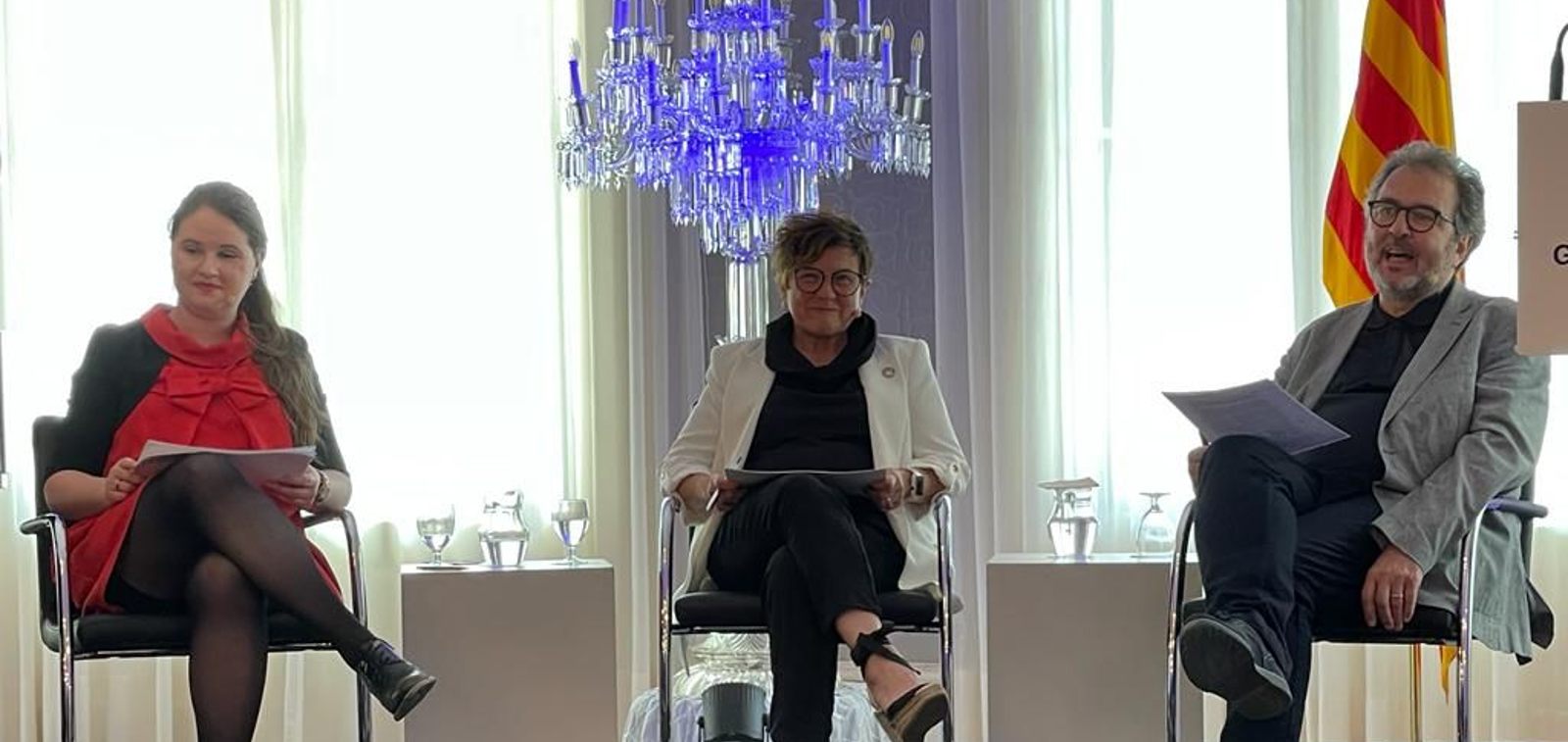 Looking forward requires an open and constant dialogue, a process of collective construction in which all actors in society, especially the higher education and knowledge systems, contribute to reformulating ideas and drawing the new roadmap towards sustainable development.
Under this premise, and coinciding with the UNESCO World Conference on Higher Education (WHEC2022) that is taking place this week in Barcelona, the Department of Research and Universities of the Generalitat de Catalunya organized the "Four-way Dialogues" event, in which experts of recognized prestige in the fields of artificial intelligence, research, technology and gender discussed the impact and challenges of higher education in a society that is reshaping to become more resilient.
The event, which took place yesterday, kicked off with a performance (dialogue 0) between pianist Marco Mezquida and an Artificial Intelligence device from the Polytechnic University of Catalonia (UPC) that responded in real time to the music with different synthetic soundscapes. This was followed by four open dialogues between experts with the aim of bringing out concepts and co-creating proposals on the challenges, transformation and impact of higher education. They covered topics such as inclusion, citizen science, universities and territory, global health and knowledge. Antoni Plasència, general director of ISGlobal, participated in the second dialogue, together with Alexandra Nothnagel, founder of the ResearchAbility initiative, focused on equity, healthy living and One Health.
The event was attended by representatives of the 12 Catalan universities, together with other actors of the higher education system and international visitors attending the UNESCO conference.