Research
Olymtrip Receives the "Best Ideas" Award by Diario Médico
The mobile application developed by Hospital Clinic, ISGlobal and UPM was designed to detect Zika virus cases among Spanish athletes attending Brazil 2016
29.11.2016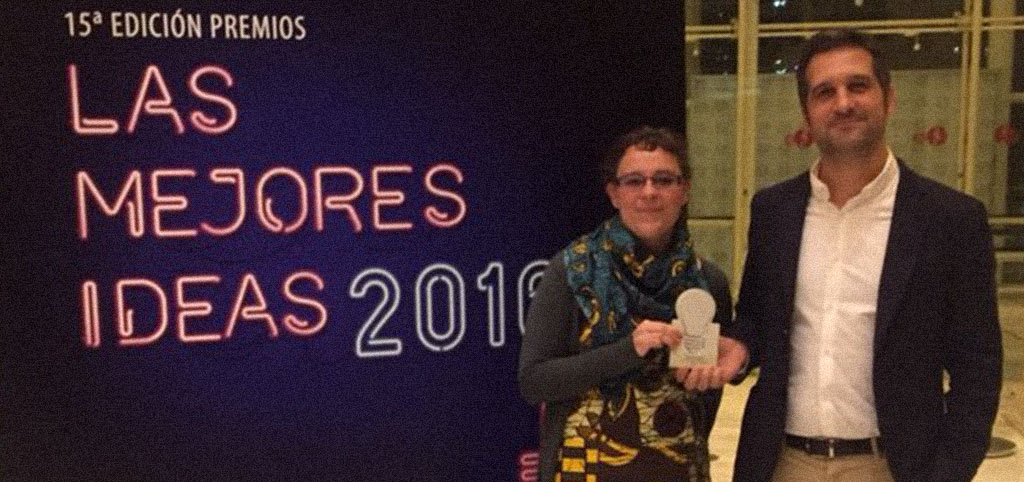 The mobile application Olymtrip, designed by the Hospital Clínic, ISGlobal and the Universidad Politécnica de Madrid (UPM) with funding from the "la Caixa" Foundation has been elected as one of The Best Ideas of 2016 by Diario Médico. The ceremony of the 15th Edition of the awards, that recognize the work of organizations that seek to improve medical and health care, took place on November 28 in the National Theatre of Catalonia.
The mobile app was created with the aim of detecting infectious diseases and collecting data on the health status of the Spanish athletes during the Olympic Games in Brazil. With the support of the "la Caixa" Foundation and the Spanish Olympic Committee in July 2016, the app contributed to inform the Spanish delegation members on the real risk of Zika virus infections, reassure them during their trip, and minimize the social alarm and misinformation.
Upon the return of the athletes, more than a hundred of serological samples have been analysed to determine whether, despite the absence of symptoms, there were any Zika virus infections. The data thus obtained will help determine the real risk of Zika virus infections for the athletes. Furthermore, this experience will help improve the mobile application that Hospital Clínic, ISGlobal and UPM have developed as a surveillance mechanism to identify tropical disease cases among travellers. "This information is very useful from an individual and a public health perspective, since it can warn of pathogens with the potential of triggering an outbreak, as was the case with Zika", concludes Jose Muñoz, ISGlobal researcher and head of the Tropical Medicine and International Health Unit at the Hospital Clínic of Barcelona.
More Information
Questions and Answers on Zika virus and the 2016 Olympic Games