Research
ISGlobal and Agbar Sign Agreement to Partner on Scientific Research Projects
The first study will assess exposure to nanoplastics and microplastics via drinking water
28.06.2021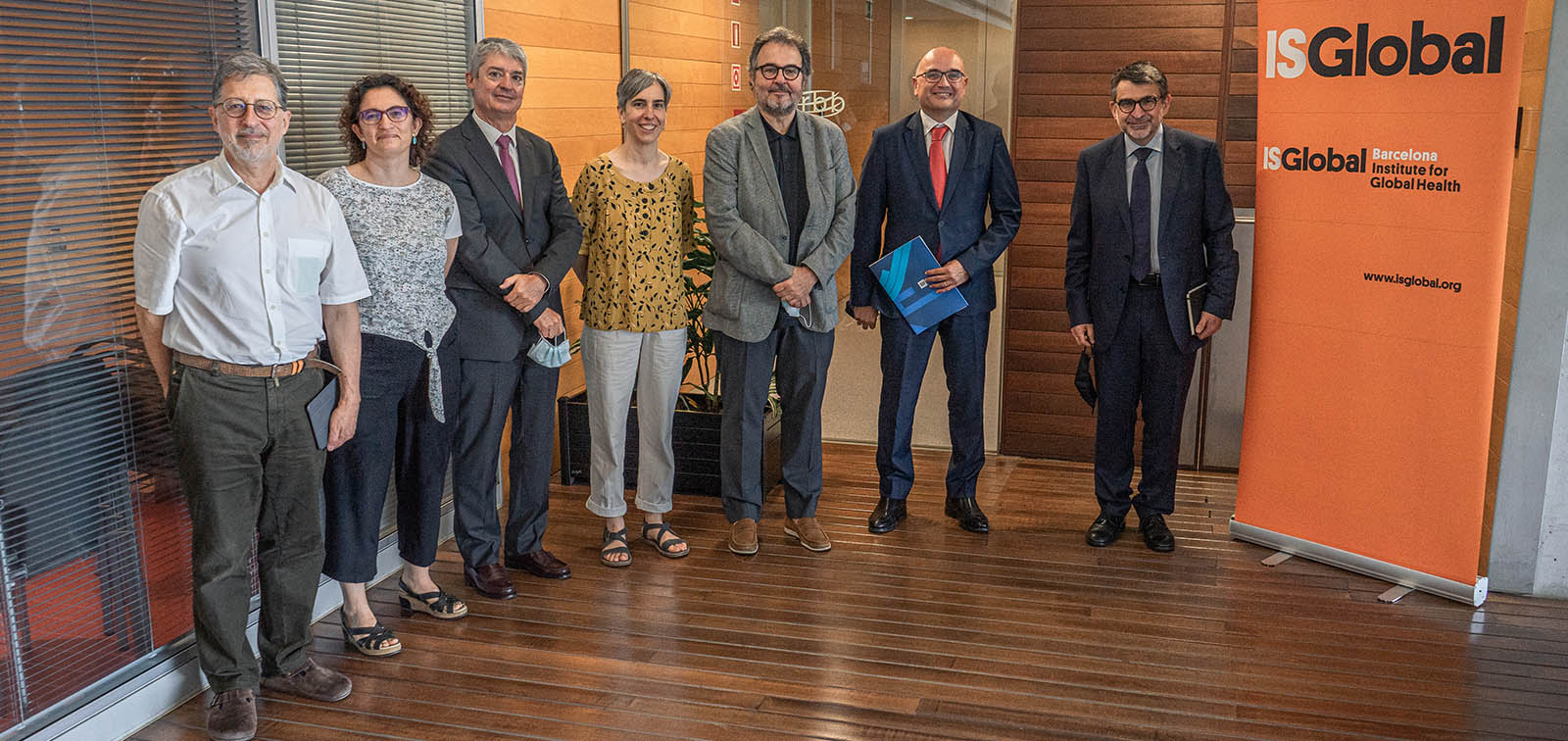 The Barcelona Institute for Global Health (ISGlobal), a centre supported by the "la Caixa" Foundation, has signed a collaboration agreement with Sociedad General de Aguas de Barcelona (Agbar) to carry out scientific research and knowledge transfer projects. The two institutions have agreed to work together in the areas of medical research , urban environmental planning and health, as well as on activities aligned with the Sustainable Development Goals (SDGs).
The agreement, signed in Barcelona on 28 June by ISGlobal Director GeneralAntoni Plasència and Agbar CEO Manuel Cermerón, has an initial duration of two years. Through this framework document, ISGlobal undertakes to assign research personnel to joint projects, while Agbar pledges to contribute as much funding as it is able to provide for these projects.
"This is a step forward in our commitment to the creation and transfer of knowledge and, in particular, to contributions geared towards achieving the SDGs, in which health (SDG 3) is closely related to numerous other goals, including access to water (SDG 6)," commented Plasència.
For his part, Cermerón commented: "This agreement reinforces our commitment to innovation and research, forging strategic alliances, and combining our intelligence with that of leading entities."
Àngel Font , Corporate Director of Research and Health at the "la Caixa" Foundation, commented: "Once again, collaboration between leading institutions in their respective fields will make it possible to generate knowledge that will benefit society as a whole."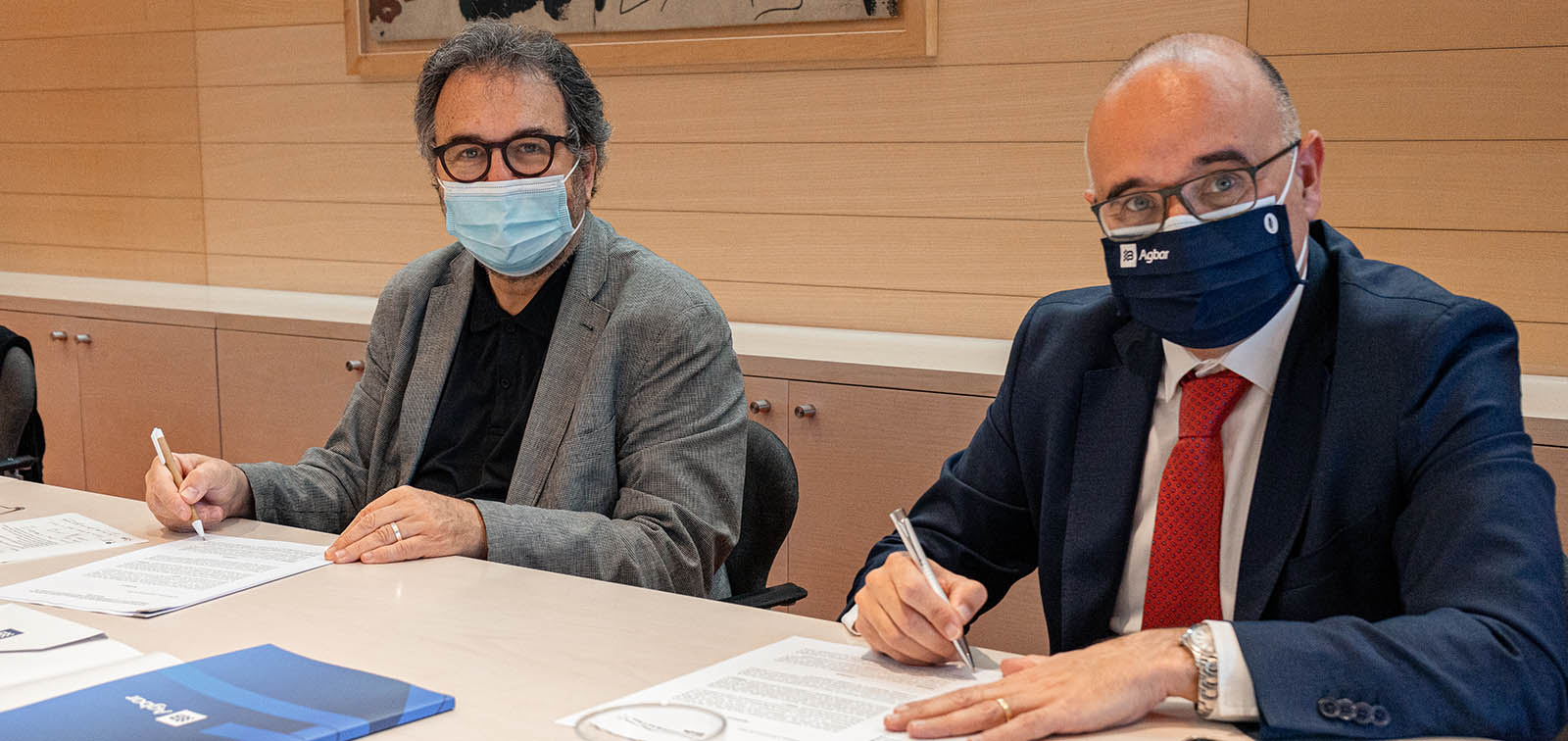 Antoni Plasència, general director of ISGlobal, and Manuel Cermerón, general director of Agbar, have signed a partner agreement.
Nanoplastics and Microplastics
In addition to the framework agreement, the two institutions signed a specific agreement on their first project, which will assess the extent of human exposure to nanoplastics, microplastics and plastic additives via different exposure pathways.
"The accumulation of nano- and microplastics in the environment is an emerging global problem," explained Cristina Villanueva, the ISGlobal researcher who will lead the project. "However, the impact of these materials on human health has not been extensively studied, so the scientific literature on this subject is limited."
The project will measure the levels of nano- and microplastics in stool samples and the presence of plastic additives in urine. Measurements will be taken before and after participants make a change in their consumption habits.
"In this pilot study, we will conduct three small clinical trials, each with one participant, with the aim of generating initial scientific evidence on our degree of exposure to these pollutants," commented Villanueva.
ISGlobal will coordinate this two-year project, while Agbar will be responsible for analysing the drinking water samples and the Spanish National Research Council (CSIC) will perform the laboratory analysis of participants' biological samples.