ISGlobal Participates in the "Imprescindibles" Campaign
The "la Caixa" Foundation pays homage to institutions of excellence whose research helps fight the diseases with highest impact worldwide
07.09.2017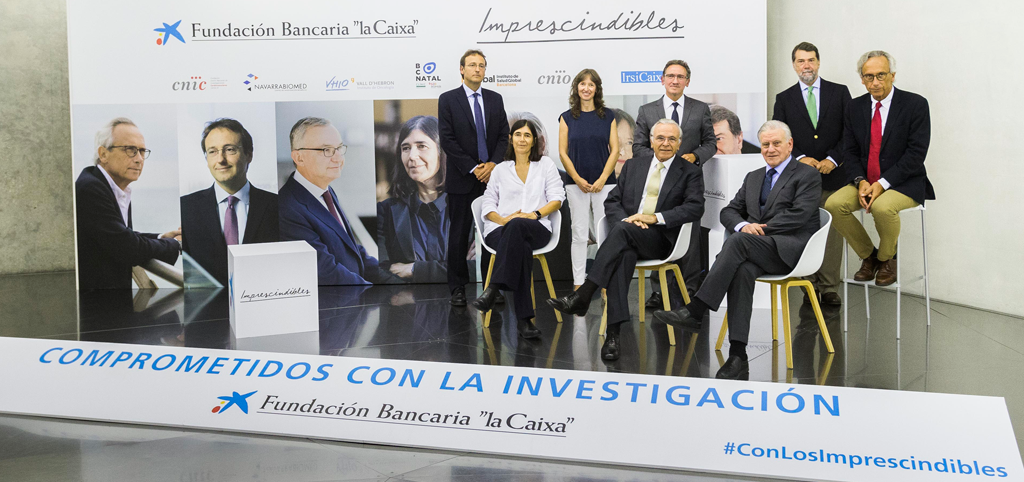 Investment in science is vital to favour the development of an economy based on knowledge. Following this premise, the "la Caixa" Foundation has launched its new campaign called Imprescindibles, in which it recognizes the important role of research in improving people's well-being and the contribution of scientists that dedicate their life to fighting diseases and preserving one of our most precious assets: health.
The campaign pays homage to top-level research institutions that work to address humanity's major health challenges and fight the diseases with highest impact worldwide. In the campaign, the Barcelona Institute for Global Health (ISGlobal), institution, supported by the "la Caixa" Foundation, is represented by Pedro Alonso, founder of ISGlobal and current director of the WHO Global Malaria Programme, and by malaria experts Clara Menéndez and Quique Bassat.
The campaign also features other institutions supported by the "la Caixa" Foundation such as the Vall d'Hebron Oncology Institute (VHIO); the Spanish National Cancer Research Centre (CNIO), the Spanish National Centre for Cardiovascular Research (CNIC); the Epigenetics-Alzheimer Laboratory at Navarrabiomed; the Centre of Foetal Medicine at Hospital Clínic-Sant Joan de Déu; and the AIDS Research Institute IrsiCaixa.
At the presentation ceremony that took place yesterday in Madrid, all the Spanish researchers agreed on the importance of patronage in boosting the advancement of science. Accordingly, Pedro Alonso underlined that "the results we obtain in research greatly depend on the resources at hand. This is why, if we want to end malaria we need support both from the public sector as well as from private institutions such as the "la Caixa" Foundation. Only a joint effort will bring us closer to our goals.