Fish consumption during pregnancy is beneficial for cognitive development of children
Press release
19.01.2016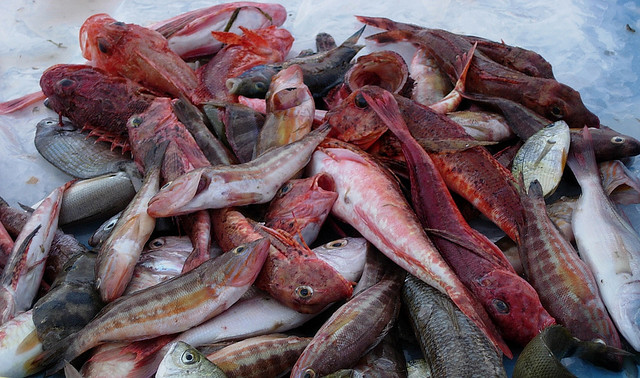 A study published in the American Journal of Epidemiology shows that eating fish during pregnancy, above the recommended limit 340g a week, has benefits in the neuropsychological development of children. This research was led by the Centre for Research in Environmental Epidemiology (CREAL), an ISGlobal allied center.
The researchers obtained this conclusion after analyzing data from a birth cohort of near 1,600 Spanish women and their children at the ages of 14 months and 5 years, and evaluated the consumption of various types of fish classified at large and small fatty fish, lean fish, and shellfish, as well as total seafood. "We saw the greatest benefits to the cognitive development of the children were given to the consumption of large fatty fish, followed by lean and small fatty fish," explains Jordi Júlvez, CREAL researcher and coordinator of the study.
On average, the women consumed approximately 500g of seafood, or three servings, per week during pregnancy. But with every additional 10 g per week above this amount, the results of the children's test improved to achieve approximately 600 g of fish consumption. "We have found that there is a saturation of the benefits of eating fish. Taking three or four weekly servings of fish (around 600 g) provide the same benefits as taking more", comments the researcher. The connection between high maternal fish consumption and better brain development in children was especially apparent when children were five.
"We have also found that children whose mothers ate more fish had fewer symptoms on the scale of the autistic spectrum. On the other hand, the American guidelines advise pregnant women not to take large fatty fish, such as bluefin tuna, as it accumulates more heavy metals, such as mercury, and lipophilic contaminants such as organochlorine compounds. However, we have not found adverse effects by a high intake of fish, including large fish. We think that the positive effect of fish overcomes the negative effect of mercury," explains Júlvez.
Moreover, the study also shows that the timing when eating fish during pregnancy can affect the neurological development of children differently. "Consumption in the first trimester may have a greater impact than doing it in the last weeks of pregnancy. This could be due to the positive effect of fish on neurocognitive development of children. The omega-3 fatty acids in fish are also part of the tissues and are essential in the synthesis of cell membranes," concludes Júlvez.
Study reference:
Jordi Julvez, Michelle Méndez, Silvia Fernandez-Barres, Dora Romaguera, Jesus Vioque, Sabrina Llop, Jesus Ibarluzea, Monica Guxens, Claudia Avella-Garcia, Adonina Tardón, Isolina Riaño, Ainara Andiarena, Oliver Robinson, Victoria Arija, Mikel Esnaola, Ferran Ballester, and Jordi Sunyer. Maternal Consumption of Seafood in Pregnancy and Child Neuropsychological Development: A Longitudinal Study Based on a Population With High Consumption Levels. Am J Epidemiol. 2016 Jan 5. pii: kwv195. [Epub ahead of print]
Image: Guillermo Montera // Flickr CC.