Training
Master in Clinical Research (International Health Track) Can Now Be Taken Entirely in English
ISGlobal satisfies the demand for a Master programme that provides a springboard to an international career
03.05.2017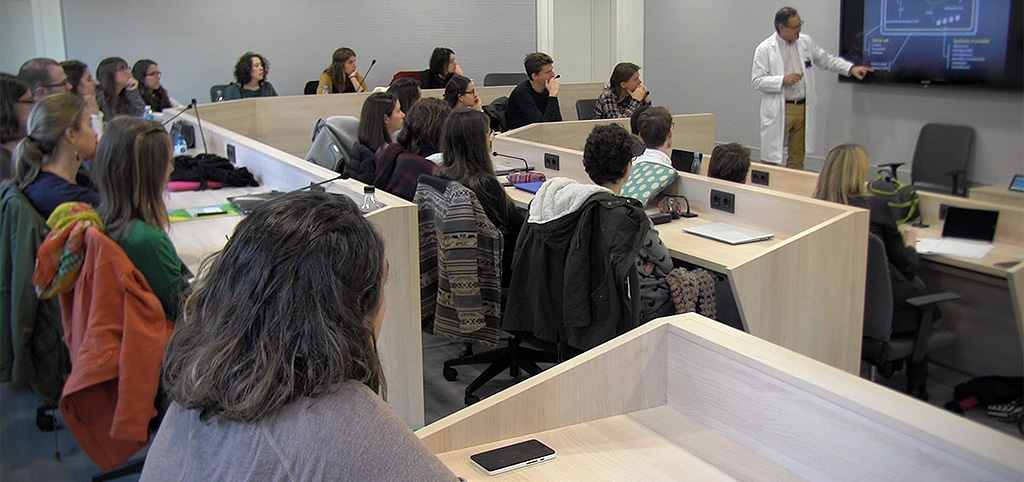 As of the 2017-2018 academic year, the Master in Clinical Research (International Health track) will be offered entirely in English. With this change, the Barcelona Institute for Global Health (ISGlobal) aims to satisfy the growing interest of students from all over the world through a programme that provides a springboard to a global career. Until this year, many potential international students were discouraged by the language barrier because part of the basic curriculum was taught in Spanish. This change in the language of instruction will enhance diversity in the programme by attracting students from a wider range of backgrounds.
"English is the lingua franca of science and globalisation; it was only a matter of time before our programmes for high-level researchers in international health were offered primarily in this language," commented Núria Casamitjana, Director of the Master in Clinical Research and Director of Training and Education at ISGlobal. "By offering this programme entirely in English, we can attract even more international students and enhance the diversity of in-class interaction, which will become more and more enriching."
The number of subjects taught in English—which now account for 90% of the curriculum—has been increased by 40% by changes in the teaching staff to include instructors with knowledge of both English and Spanish and by hiring new instructors.
Thanks to this change, all the core subjects of the Master in Clinical Research and all subjects in the International Health specialisation are now offered in English.