Research
The Oswaldo Cruz Institute visits ISGlobal
After the different meetings held, it was agreed to develop a joint action plan around three specific areas of work.
29.04.2022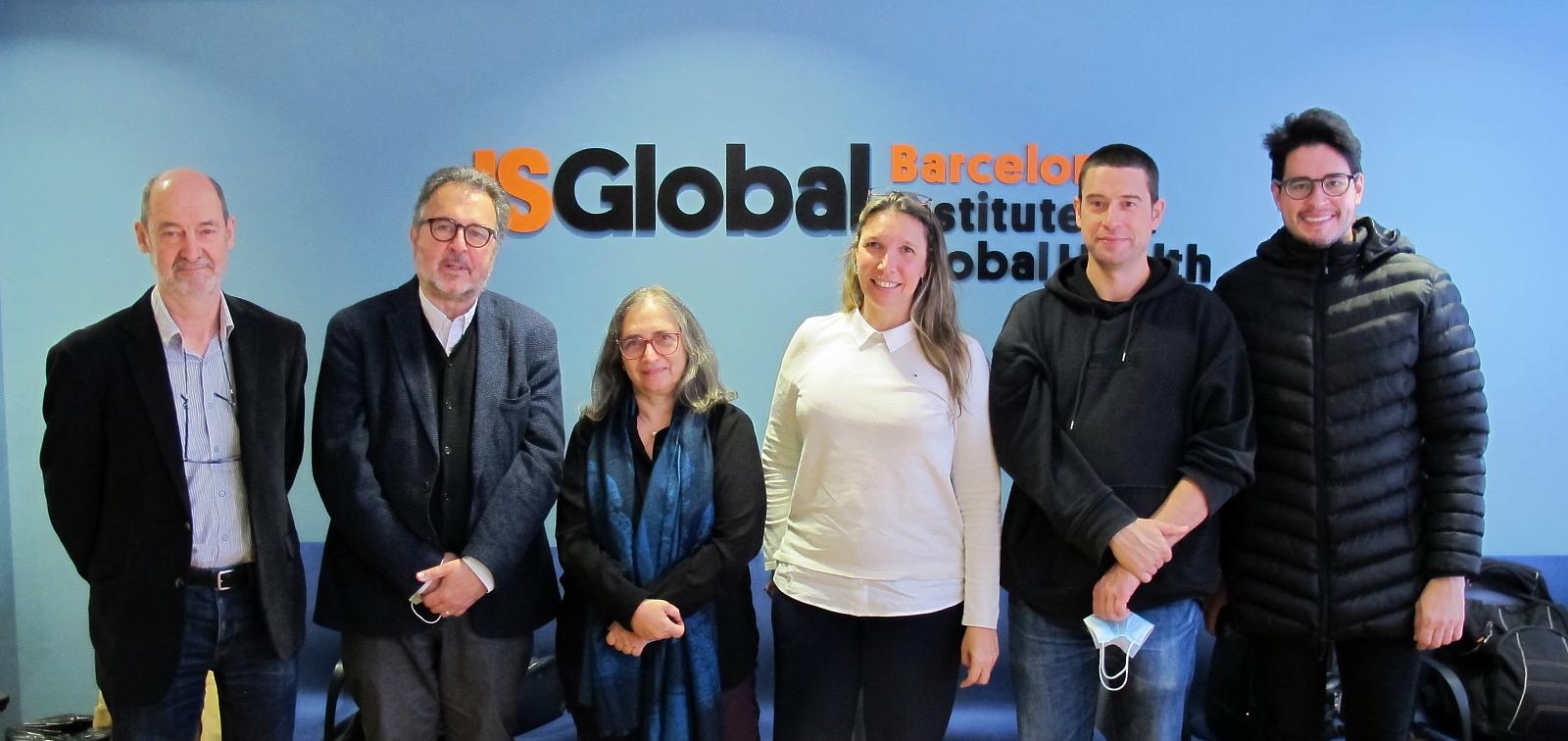 A year ago, ISGlobal and the Oswaldo Cruz Foundation (Fiocruz), one of the leading health science and technology institution in Latin America, signed a joint agreement to promote public health. Last week, the new director of the Oswaldo Cruz Institute (Known in Spanish as IOC), Tania Araujo-Jorge, and the deputy director of Research, Technological Development and Innovation, Luciana Garzoni, visited ISGlobal to develop an action plan that will materialize this collaboration into concrete activities and projects. The IOC is the oldest of the 21 technical units that make up the Oswaldo Cruz Foundation.
Antoni Plasència, general director of ISGlobal, expressed at the initial meeting "ISGlobal's firm interest in deepening the existing relationship with Fiocruz and, more specifically, with the IOC, through specific research, translation and training projects, and new opportunities for collaboration to strengthen our presence both in Europe and Latin America".
Throughout the three days that the IOC representatives were in Barcelona, they held different meetings with scientific staff and ISGlobal teams to exchange knowledge and experiences related to research on Chagas disease, malaria, tuberculosis, and climate and health. In addition, they also met with the director of the Training department to specify a portfolio of joint initiatives including co-tutoring and hybrid courses (online and face-to-face), as well as the Global Analysis and Development department directors to assess activities such as the organization of a workshop on ISGlobal's translation model. At the end of the meeting between the two institutions, it was agreed to develop a joint action plan with specific activities planned around three areas of work: 1) research, 2) training, and 3) translation and social impact.
The director of the IOC, Tania Araujo-Jorge, expressed at the conclusion of the meeting the commitment to strengthen cross-continental actions for the promotion of global health, highlighting the presence in Europe facilitated by the IOC's International Platform for Science, Technology and Innovation in Health (PICTIS) in Portugal and reinforcing the links and contacts between the different Brazilian and Spanish research groups, in the context of Ibero-American and African integration.