Global Assessment of Trihalomethanes in Drinking Water
Duración

May 2017 - October 2018

Coordinador

Cristina Villanueva Belmonte (ISGlobal)

Financiadores

Human Genetics Foundation (Turin, Italy) and EC project EXPOSOMICS
Lack of access to improved drinking water sources is still a main problem in many parts of the world, leading to high incidence rates of waterborne infections or sanitation-related diseases.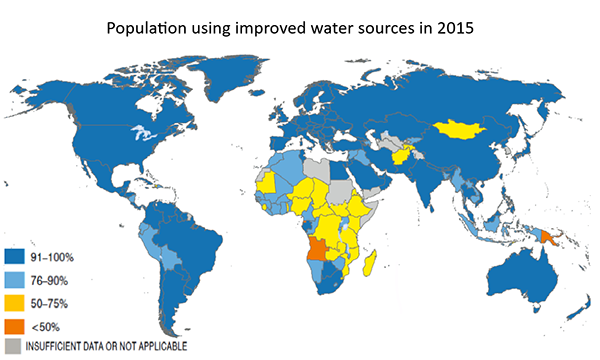 Chlorination of drinking water is a major public health intervention to provide safe drinking water to the population and control for water-borne infectious diseases. On the other hand, disinfection process with chlorine generates undesired chemical by-products such as trihalomethanes (THMs). In some countries, this environmental exposure can be of concern since the whole population is exposed through ingestion, inhalation and dermal contact, and long-term exposure to THMs has been linked to disease, including bladder cancer.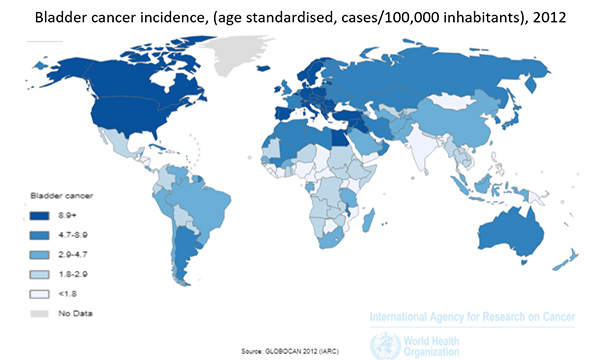 THM levels in drinking water are regulated in many countries worldwide but are rarely reported in the majority of them and current levels at a global scale are unknown.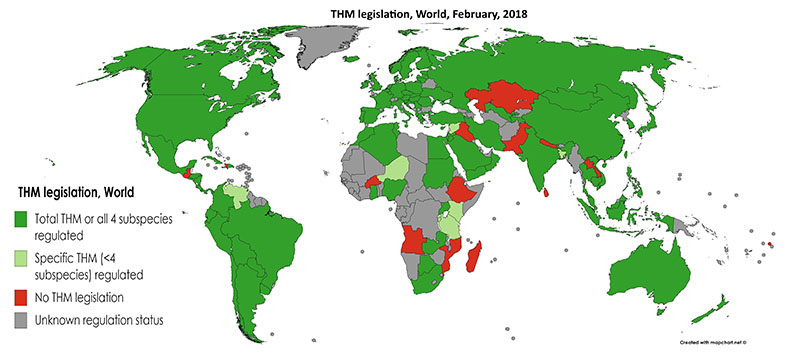 Specific objectives
To develop a global map of current THM levels in drinking water (total and chloroform, bromoform, dibromochloromethane, bromodichloromethane)
To estimate bladder cancer burden attributable to THM levels at a global scale
To conduct a comparative risk assessment between bladder cancer attributable to THM levels and water-borne infectious diseases attributed to lack of improved drinking water sources.
In 2016, we conducted the same study for Europe and we are now expanding it to include non-European countries.
The project is led by Dr Cristina Villanueva together with Prof Manolis Kogevinas, Dr Susan Richardson (University of South Carolina) and Dr Stuart Krasner (Metropolitan Water District of Southern California) in the US and is coordinated by Dr Iro Evlampidou. Other close collaborators in the project are Weidong Qu (School of Public Health, Shanghai, China and David Reckhow (University of Massachusetts, US).
Expected impact
This project will provide for the first time a global assessment of current levels of THMs that, surprisingly, do not exist. THM exposure estimates will allow the development of disease risk assessment at a global scale.
Current status of the project
Data collection
Open Call for collaborators!
We are looking for collaborators in many countries in the world to provide THM data (total and chloroform, bromoform, dibromochloromethane, bromodichloromethane) (see map below).
Click the following links to see the study protocol and the questionnaire.
If you are interested please contact us at cristina.villanueva@isglobal.org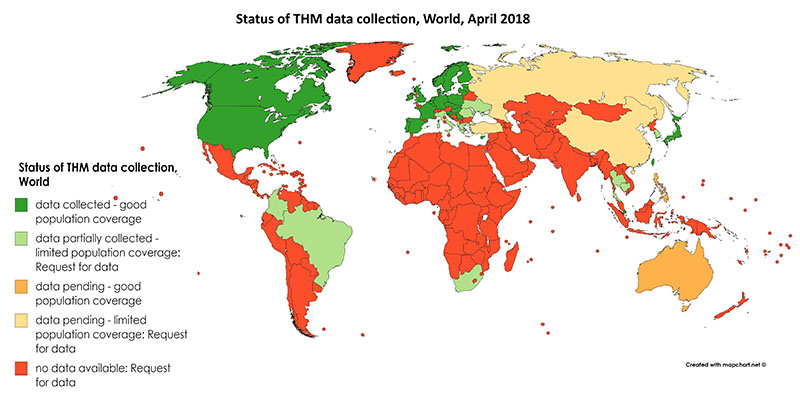 Acknowledgements
Many thanks to the people who have contributed data or helped us connect with the people who have the data we need!
Nuestro equipo
Coordinator
ISGlobal Team