Oferta de trabajo: Project Assistant for MULTIPLY Project / Maternal Child and Reproductive Health Initiative (SAMIR)
Descripción
The Barcelona Institute for Global Health (ISGlobal) is a cutting-edge institute addressing global public health challenges through research, translation into policy and education. ISGlobal has a broad portfolio in communicable and non-communicable diseases including environmental and climate determinants, and applies a multidisciplinary scientific approach ranging from the molecular to the population level. Research is organized in three main areas, Malaria and other Infectious Diseases, Child and Maternal Health, and Urban Health, Climate & Non-Communicable Diseases. ISGlobal is accredited with the Severo Ochoa distinction, a seal of excellence of the Spanish Science Ministry.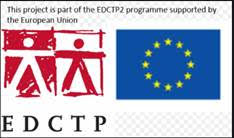 Lugar
Barcelona
What We Are Looking for
ISGlobal is seeking an experienced Project Assistant based in Barcelona, this person will support the Principal Investigator and the Project Manager on the day-to-day activities of the project "Multiple doses of IPTi, (MULTIPLY)" and provide support to other projects and activities of the Maternal Child and Reproductive Health Initiative. These projects of the Initiative aim at contributing to improve the health of vulnerable women and children in low- and -middle income countries.
The Project
MULTIPLY is a large-scale implementation project, which includes public and private European and African institutions aiming at maximising the delivery and uptake of Intermittent Preventive Treatment of malaria in infants (IPTi), to achieve full potential and effectiveness of this intervention. It will be carried out in selected country districts of Mozambique, Sierra Leone and Togo.
The 40 months project, is funded by the European and Developing Countries Trial Partnership (EDCTP) and coordinated by ISGlobal, the Barcelona Institute for Global Health, in partnership with the Institut de Recherche pour le Développement (IRD), France, the Fundaçao Manhiça (FM), Mozambique, the University of Lomé (UL), Togo, the University of Sierra Leone, Sierra Leone and the Medicines for Malaria Venture (MMV), Switzerland.
The consortium will work closely with the Ministries of Health in Sierra Leone, Togo and Mozambique, the World Health Organization (WHO) as well as other stakeholders, to ensure that all project outputs are met.
MULTIPLY will generate evidence for change and expand access to preventive chemotherapy for malaria in infants in sub Saharan Africa apply a community-based approach that fosters partnership and strengthens the dynamic link between communities and health facilities, especially for the most vulnerable people. A learning-driven approach will be employed throughout the project to generate sufficient evidence to inform WHO policy recommendations and future actions in each country, in an effort to expand the intervention over the long-term.
ISGlobal is the lead evaluation and research organization and is responsible for implementing a set of studies to generate evidence for global guidance on IPTi. Specifically, ISGlobal will be responsible for designing and implementing the project's evaluation plan, as well as designing, analyzing and reporting the clinical and operational research studies to assess the effectiveness and impact of the intervention, including its feasibility of the intervention through the EPI.
Training and experience /Qualifications
Bachelor's degree (e.g. business administration, life sciences..)
Specific Requirements
Full-time schedule and exclusive dedication
Proficiency with electronic communications and Microsoft office
Experience in working in international environments and/or developing countries / global health projects are assets
Key Responsibilities
Support the MULTIPLY, Project Manager and Project director in the daily functioning of the MULTIPLY project
Support to other projects/activities of the Maternal Child and Reproductive Health Initiative
Specific Duties
Prepare tracking documents and tools for deliverables, meetings, and update them regularly
Maintain follow-up system for action and deadlines.
Schedule and planning of meetings, appointments, teleconferences and videoconferences logistics
Assist in the preparation of project reports, study protocols, briefing notes, minutes and presentations
Assist in planning and organizing project trips, and or project related events
Coordinate and monitor the procurement of office supplies and equipment for the project
Organize and maintain copies of all appropriate projects' documentation
Handle expenses reimbursement process
Review the quality of invoices and accounting documents
Assess the compatibility and eligibility of expenses
Support the financial manager on reporting budget incidences and follow up on corrections and implementation
Ensure compliance with internal and the donor's directives of administrative documentation
Ensure support during the preparation of projects' proposals
Other tasks related to the project or the MCRH Initiative as directed by Initiative's director
Skills
Excellent organizational and time management skills.
Must be detail oriented, have the ability to prioritize and handle multiple tasks simultaneously.
Ability to communicate and interact competently and professionally at all levels within a diverse environment (i.e. staff at project countries, at governmental organizations research and academic organizations and NGOs)
Able to work both as a team member and independently while understanding his/her own limits
Demonstrated adaptability and ability to manage a rapidly changing environment
Language level
A very good command (advanced level) of the English language;
A working knowledge (intermediate level) of Portuguese and/or French is a plus
Knowledge of Spanish or Catalan is a plus
Conditions
Duration: 40 months
Starting date:
1 April 2021
Contract: Fixed-term contract for all project length (up to 40 months) full time; office-based in Barcelona / telework*
Salary Range: Salary according to the candidate profile and project budget
*During the crisis caused by COVID19, standard working conditions will be adapted to sanitary requirements.
How to apply
Applicants must fill in the request form and include the following code reference position: PA_MULTIPLY_SAMIR_Jan21 , attach the CV and a Cover Letter. Each attached document must be named with the candidate name and surname.
The receipt of applications will be open until 1 March 2021
Applications will be accepted until 17.00 CET of the closing date.

Only the applications submitted through the request form will be considered.

Only shortlisted candidates will be contacted.

The interviews could be placed during the reception candidatures period.
In ISGlobal we are committed to maintaining and developing a work environment in which the values and principles of our organization are respected and equal opportunities between women and men be promoted in each of the areas in which we operate, not tolerating discrimination based on criteria such as age, sex, marital status, race, ethnicity, disabilities, political leanings, religion or sexual orientation.