Investigación
VINCI
Optimizing provider-initiated HIV testing, linkage, and retention in care in the district of Manhiça, Mozambique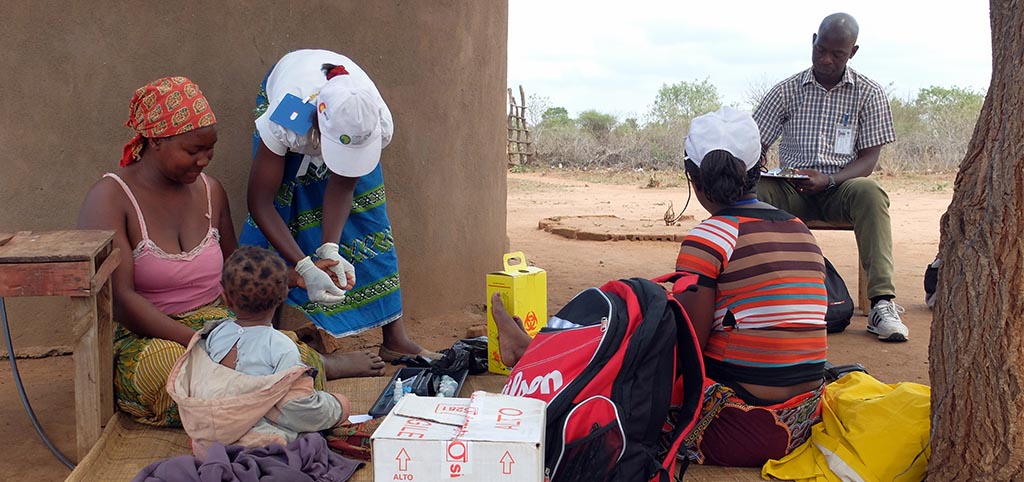 Duración

01/10/2017 - 30/09/2022

Financiadores

PEPFAR, Centres for Disease control and Prevention
Efforts in HIV prevention and treatment over the last decade have led to a worldwide reduction of 35% in the number of new HIV infections since 2000 and a 45% reduction in HIV-related deaths. Universal HIV testing and antiretroviral treatment (ART) has been recommended to reach the Joint United Nations Programme on HIV/AIDS 90-90-90 targets and end the AIDS epidemic by 2030. This implies identifying, initiating, and maintaining an additional 11.8 million individuals on ART by 2020 beyond and above the 18.2 million already in ART. However, in resource-limited settings, reaching universal targets is challenging and priorities must be set in order to maximize the efficient use of resources without jeopardizing equity and access to early ART. Fine-tuning a portfolio of strategies for HIV testing and counseling (HTC) and linkage will be necessary to ensure nobody is left behind. Once diagnosed with HIV, linkage and retention is fraught with obstacles which contribute to LTFU at different stages of the continuum of care.
Objective
The overarching objective of the VINCI project is to improve efficiency and equity of HTC provision and linkage to ART initiation. More specifically, the VINCI project seeks to evaluate a Ministry of Health training intervention aimed at improving clinician judgment for identifying and offering HTC in the context of Provider Initiated Counselling and Testing (PICT). Also, the project seeks to identify and describe the HIV-positive populations missed by clinician risk-guided PICT prior to and after training.
VINCI is a collaboration between ISGlobal, Fundaçao Manhiça, Fundación Ariel and the Mozambican National Ministry of Health.
Total Funding
2 million USD
Nuestro equipo
Equipo ISGlobal