IGORCADIA
Improved Governance and Research Capacities in Diagnostics for Infectious Diseases of the Liberian Medicines and Health Products Regulatory Authority
Duración

01/12/2017 - 30/11/2019

Coordinador

Alfredo Mayor

Financiadores

European Developing Countries Clinical Trials Partnership (EDCTP)

Página web
In Liberia, three of the four clinical trials started during the past Ebola outbreak ended prematurely. One challenge is to maintain the preparedness of research sites for future studies. For diseases with epidemic potential that represent a global threat, vaccines and drugs can only be licensed if well-controlled trials are conducted. Without a precise understanding of fundaments of diagnostics research, the robustness of research is compromised.
In preparation for future trials, Liberia needs to ensure that subjects have access to most accurate diagnostics. Physicians must use reliable point-of-care diagnostics in order to make differential diagnosis. In the absence of properly equipped laboratories, regulatory authorities need to be strengthened so that they develop regulatory framework to authorize and monitor the conduct of diagnostics research.
Objective
Our purpose is to strengthen the Liberian Medicines and Health Products Regulatory Authority (LMHRA) regulatory mandate and capacities in the use of diagnostics in research and on research on diagnostics for infectious diseases.
The specific objectives are:
strengthen LMHRA capacity as an organization with mandate to regulate, register and license the importation, storage, and use of diagnostics alongside supervision and inspection of use of diagnostics in research
build LMHRA capacity in revision, design, implementation, analysis and dissemination of diagnostics research
enhance LMHRA capacity to establish inter-agencies collaboration through skillful mobilization of relevant authorities.
The objectives will be achieved by undertaking a conduct of literature search and training activities to revise the LMHRA regulatory framework; enabling pathways for networking; encouraging participation in training at regional centers of regulatory excellence; enhancing capacities to conduct diagnostics research; establishing cooperation with local PCR-equipped laboratories to conduct LMHRA-led accuracy studies; and gathering information to raise awareness on research to validate diagnostics for infectious diseases.
We expect this project will strengthen the capacity of LMHRA to develop their regulatory framework, improve governance skills and working relationships with national stakeholders, help build synergies with institutional ethics committees and consolidate staff knowledge in diagnostics research.
Partners
This proposal will be coordinated by ISGlobal with support from the Juan Ciudad ONGD and Saint Joseph's Catholic Hospital, partners in the recently concluded EDCTP-funded project SELeCT. The main beneficiary is the LMHRA.
Total funding
299,910.55 Euros
Supported by: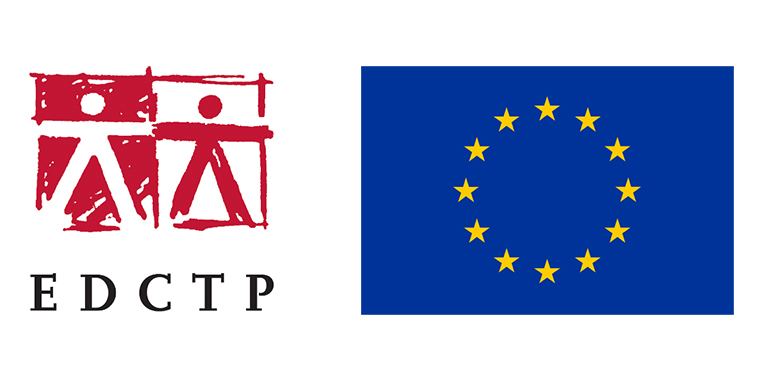 This project is part of the EDCTP2 programme supported by the European Union
Progress Report (first period)
Three Technical Working Groups and Diagnostics Steering Committee meetings composed of LMHRA and SJCH staff have developed regulatory framework guidelines and procedures for registration, importation, labeling and post-market surveillance of in vitro diagnostics for infectious diseases in Liberia. These drafts have been updated based on information exchange between LMHRA and different stakeholders.
In addition, three hands-on workshops on Diagnostics Research (Good Clinical and Laboratory Practice, Quantitative Approaches in Diagnostics Research, Fundaments of Health Research and Medical Ethics) have been held in order to acquire and strengthen competencies in diagnostics research.
With the aim of consolidating SJCH as a reference laboratory partner for LMHRA, the SJCH General Director has been invited to attend an advanced ten-days training in several Spanish health facilities and the RTPCR Unit at the ISGlobal in Barcelona.
The IGORCADIA team has been highly committed to promoting equal opportunities in science and research from a gender perspective among participating institutions. Moreover, a monitoring system has been developed to make sure equal opportunities in within the research team and participants.
Read the full progress report here
Nuestro equipo
Principal Investigator
ISGlobal Team