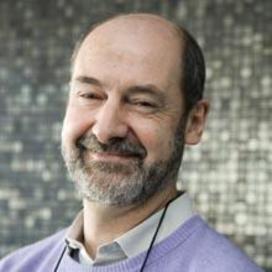 Quim Gascon
Research Professor, Head of the Chagas, Parasitic and Imported Diseases programme, and Director of the Chagas Initiative
Chagas, Chagas
Joaquim Gascon has an MD and PhD in Medicine, and a Master in Medical Microbiology.

He is the Head of the Chagas, Parasitic and Imported Diseases Programme and former Director of the Chagas Initiative at ISGlobal.

Gascon's previous professional experience includes medical officer in charge of the Nemba's Hospital in Rwanda (1982-86); Head of the International Health Department at Hospital Clinic Barcelona; Member of the steering committee of TROPNETEUROP (European network for imported infectious tropical diseases) from 2002 to 2016; and Coordinator of NHEPACHA, an Iberoamerican network focused on the discovery and assessment of biomarkers of therapeutic efficacy for Chagas Disease from 2010-2019.

Gascon has coordinated several clinical guidelines and consensus documents on Chagas disease in Spain, published in national and international journals, and participated in working groups for the implementation of control programs in blood banks in Spain and the control program for the vertical transmission of Chagas disease in Catalonia. In 2020, he published the monographic Chagas Disease: A Neglected Tropical Disease (Springer, 2020), that provides a comprehensive resource on various aspects of the parasite Trypanosoma cruzi and Chagas disease.

Since 2008, Gascon is PI of the "Platform for integral care of patients with chronic Chagas disease in Bolivia", a project he coordinates in Bolivia together with Dr Torrico. The platform develops a global intervention strategy for Chagas, which combines direct assistance to the patients, special training of health professionals, and development of research protocols.
Líneas de investigación
Biomarkers of early therapeutic efficacy
New drugs and treatment schemes or schedules
New strategies to scale-up the access to diagnosis and treatment of patients with Chagas disease
Clinical and epidemiological research
Principales publicaciones