International Summer School on Advanced Methods in Global Health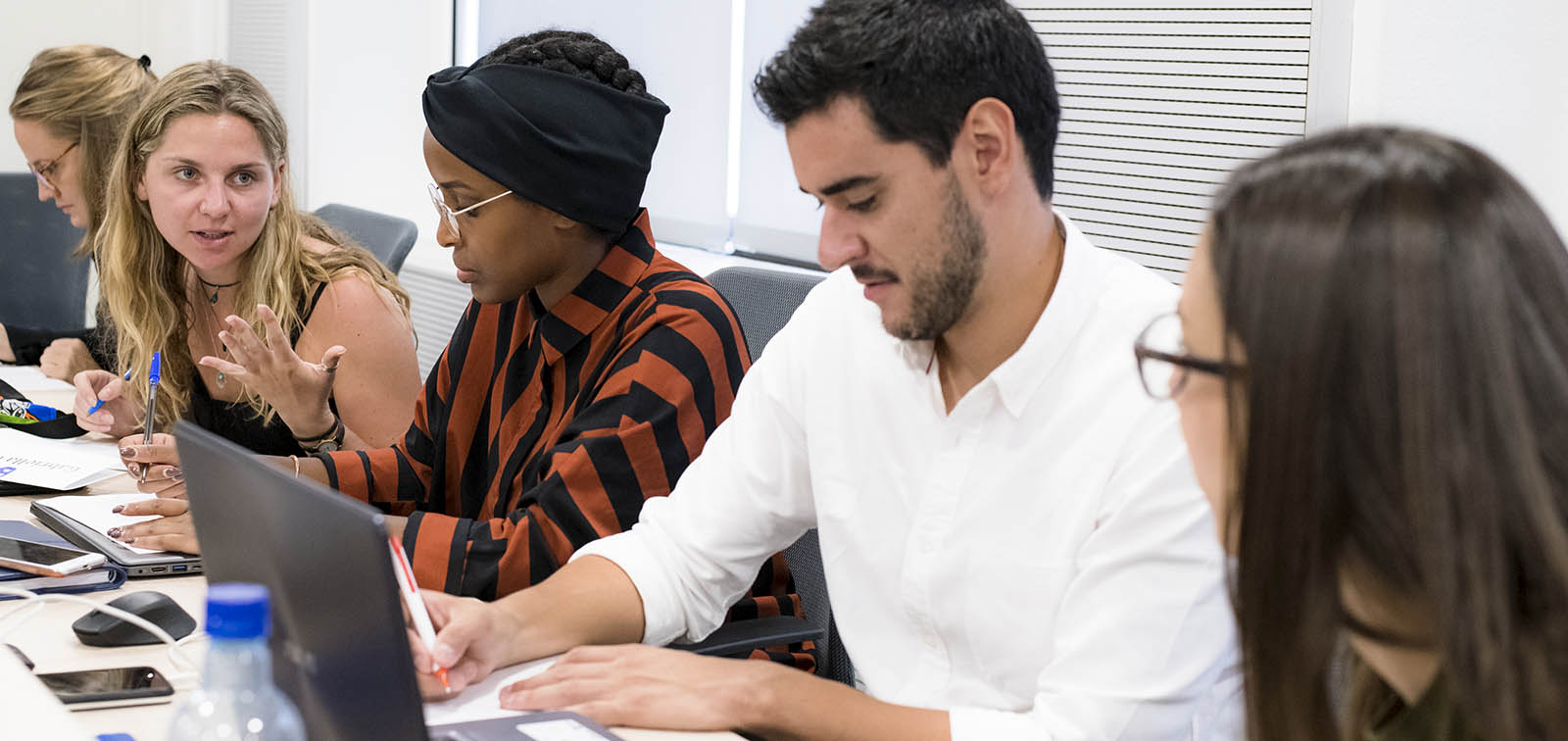 Fechas

6-10 September 2021

Dedicación

Full Time

Modalidad

Online - Synchronous

Idioma

English

Duración

5 days
The online ISGlobal Summer School proposes a unique interdisciplinary teaching program, organized in six different modules among which participants can choose.
The objective is to give an in-depth overview of cross-cutting methods for global health, including quantitative health impact assessment methods, data science algorithms applied to health and biology, eHealth tools, and innovative methods for predicting health and diseases in exposome studies.
Specific modules are also dedicated to tackle global health challenges, such as climate change and other challenges of the Anthropocene (through a Planetary Health approach), and the disruptive impact in society of infectious diseases.
Theoretical and practical sessions determine the content of our interdisciplinary summer school course.
Students who attend a minimum of 80% of the online sessions of a Module will be awarded a Certificate of Participation.
Learning objectives:
The Summer School is designed to empower postgraduate students, researchers and young professionals to:
Develop interdisciplinary competence in advanced methods for tackling different global health challenges
Assess strengths and limitations of the different approaches
Apply some of the studied methods to specific public health studies
Acquire knowledge and skills on key global health topics, as Planetary Health and climate change, and the global health and societal impact of infectious diseases
Expand their personal and professional network by e-meeting people from different nationalities and backgrounds

Modules
Modules of the same time slot are done in parallel. Therefore you can take a maximum of three modules in total, one per time slot:
Time Slot 1: from 9 to 11 h CET (except Friday from 9 to 10.30 h CET)
Time Slot 2: from 11.30 to 13.30 h CET (except Friday from 11 to 12.30 h CET)
Time Slot 3: from 14.30 to 16.30 h CET (except Friday from 13 to 14.30 h CET)

Keynotes and Debate
All Summer School students will be invited to attend two International Summer School Keynote lectures and one Debate:
Keynote lecture:
Urban and transport planning pathways to healthy urban living; a health impact assessment approach
Dr Mark J. Nieuwenhuijsen
ISGlobal Research Professor, Director of the Urban Planning, Environment and Health Initiative, and Director of the Air pollution and Urban Environment Programme
Tuesday, 7 September at 16:45 h CET
Keynote lecture:
Trials and tribulations: learnings from responses to epidemics and pandemics
Dr Regina Rabinovich
Director of the ISGlobal Malaria Elimination Initiative
Wednesday, 8 September at 16:45 h CET
Debate on Careers in Science
moderated by Dr Paula Petrone, ISGlobal Associate Research Professor
with the participation of Dr Silvina Catuara, Dr Paula Sol Ventura and Dr Giulia Pollarolo
Friday, 10 September at 15:00 h - 16:00 h CET

Fees and Application
Registration for the 2021 Summer School has closed.
Fees:
Participants can select a maximum of three modules:
One module: 50 Euros
Two modules: 75 Euros
Three modules: 100 Euros
This course is offered free of charge for:
Participants from low-and middle-income countries (according to World Bank classification)
ISGlobal Alumni members registered in the Linkedin Group
ISGlobal Staff
Requirements:
Bachelor or Master's Degree in epidemiology, computer science, bioinformatics, public health, global health, environmental sciences, biostatistics, biomedicine, or a related discipline.
Basic knowledge in epidemiology and statistics
Advanced level of English
Application:
Interested candidates must (1) complete the application form and (2) submit:
A current C.V.
A letter of motivation that clearly indicates the course modules that you would like to attend (Note: a maximum of 3 modules can be taken in total, one for each time slot)
Please note that in order to have your application considered, you must clearly name your files as follows: (Surname_Name_CV) / (Surname_Name_Motivation letter). Documents with incorrect name files will not be accepted.
The revision of applications and notification of admissions will be done on a rolling basis. You can expect to be contacted within approximately five days after sending your application.
Deadline for applications: 13 August 2021

The Summer School is supported by funding from our "Centro de Excelencia Severo Ochoa 2019-2023" Program (CEX 2018-000806-S) from the Spanish State Research Agency, a body affiliated with the Ministry of Science and Innovation.