Research
Implementation Science Hub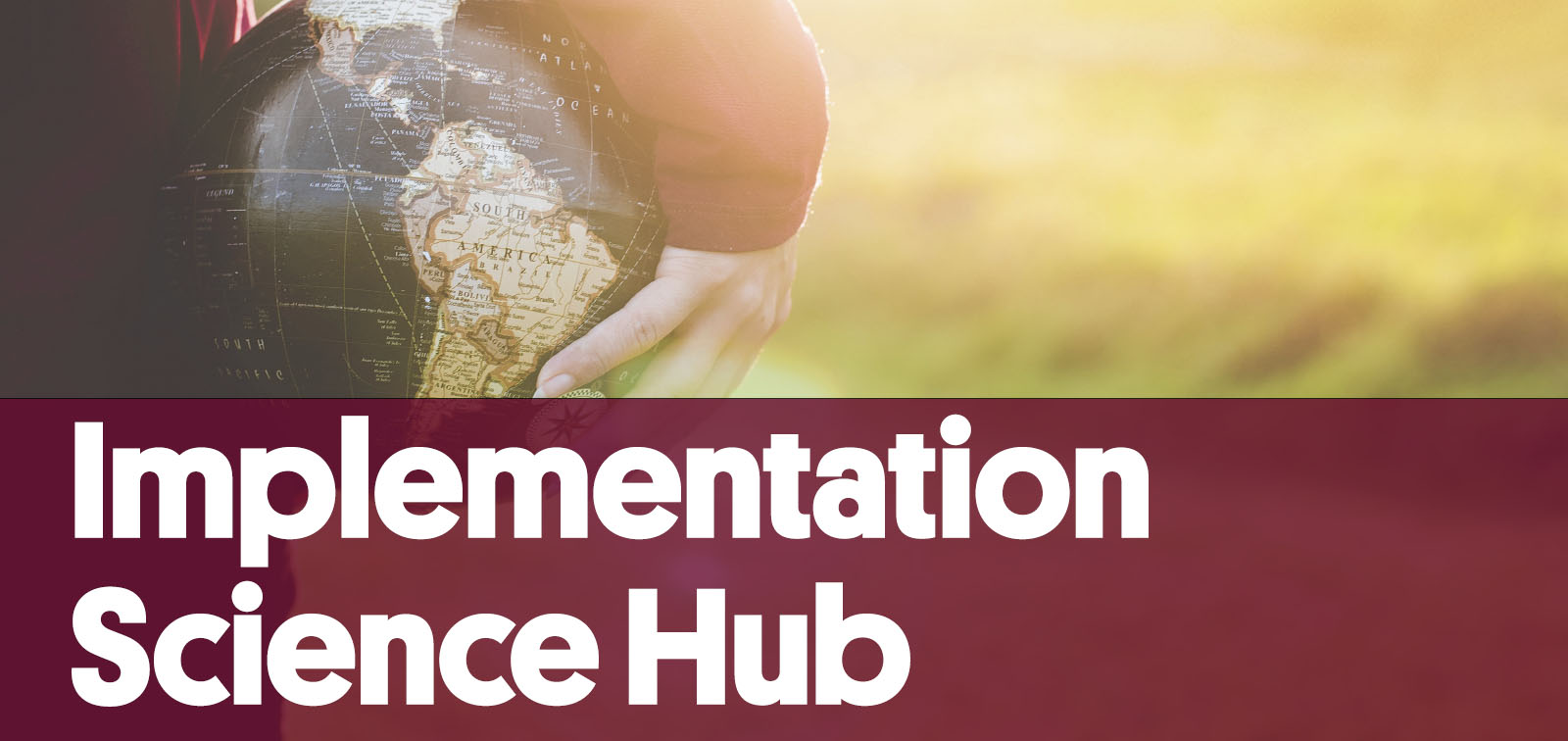 AIMS | PROJECTS | RESOURCES | TEAM | RELATED CONTENT
Implementation Science (ImpSci) is a broad scientific discipline whose goal is to identify the barriers and facilitators to large-scale deployment of evidence-based interventions in routine practice, either during the implementation planning stage or to address deficiencies once deployment within the health system has already started. As such, research questions normally focus on the "how" (effective implementation) rather than the "what" (evidence-based interventions), and aim to reduce the "know-do-gap" and facilitate effective translation of research into policy and practice.
Using a broader definition, ImpSci can also include other related areas such as:
Health impact assessments conducted to assess the potential scenarios of the effects of a policy or program on the health of a population.
Impact evaluations to assess the effectiveness of interventions after programmatic deployment.
Optimization studies to inform which are the most suitable interventions or implementation strategies to deploy in different settings.
ImpSci generates the evidence needed by health programs to plan or improve their policies and large-scale implementation, addressing questions comprising both the health system and the community, with the aim of improving effectiveness, efficiency, quality, access, scale-up and/or long-term sustainability using scientifically valid methods.
In summary, ImpSci is necessary to bridge the gap between etiologic/efficacy research and public health/individual interventions in "real-world context".
Aims of the Implementation Science Hub
To increase ISGlobal's research portfolio and output on ImpSci.
To facilitate collaboration on ImpSci within ISGlobal and with external partners.
To promote research excellence and methodological innovation related to ImpSci.
To promote long-lasting interdisciplinary collaborations with other partners.
To promote policy translation of ImpSci results.
To provide training related to ImpSci methods.
To attract and train new talent in ImpSci.
To promote the international visibility of ISGlobal's work on ImpSci through research, conferences and courses.
ISGlobal's mission is to work on both research and translation with the application of knowledge, and the creation of the initiatives responded to the need of facilitating this translation. The creation of an "ISGlobal Implementation Science Hub" would complement the existing structure with the aim of promoting implementation research and thus facilitating the uptake and generalization of evidence-based interventions for health.
Highlighted Projects
Useful Resources
More Information: ishub@isglobal.org
Our Team
Hub Coordinators
Hub Team
Hub Committee
See More