Research
Three ISGlobal Researchers, Among the Most Cited in the World
Mark Nieuwenhuijsen, Jordi Sunyer and Martine Vrijheid have been included in the Highly Cited Researchers list
29.11.2018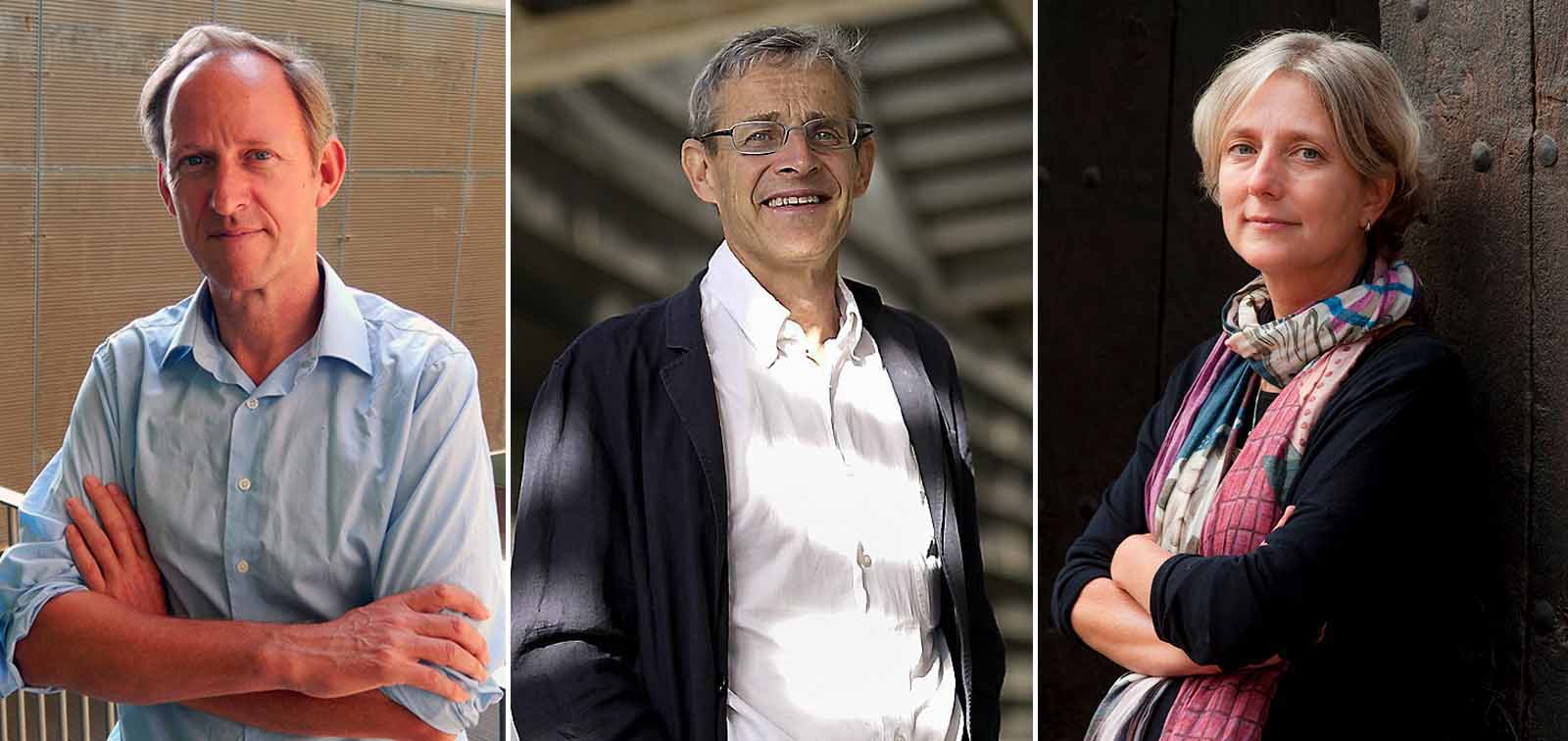 Three researchers from ISGlobal, an institution supported by the "la Caixa" Foundation, are among the most highly cited researchers in the world, according to the list established by Clarivate Analytics. Mark Nieuwenhuijsen , Jordi Sunyer and Martine Vrijheid are among the top 1% most cited researchers in their respective fields.
The Highly Cited Researchers list identifies researchers that "have demonstrated considerable influence through the publication of multiple highly-cited papers over the last decade." This year's list represents the fifth edition and analyses papers published between 2006 and 2016. This year, the "top 1%" list includes around 6,000 scientists worldwide.
Mark Nieuwenhuijsen is director of the Urban Planning, Environment and Health Initiative at ISGlobal, and head of the Air pollution and Urban Environment Research Programme. Earlier this year, he received the John Goldsmith Award, which represents the most prestigious recognition in the field of environmental epidemiology. He is considered an international reference in the association between urban and transport planning and health, and over the last years he has focused his efforts on promoting these concepts by reducing the use of cars, promoting public and active transportation, and creating greener cities. Over his 25 years of career, he has published more than 400 scientific papers that have been cited more than 25,000 times.
Jordi Sunyer is head of ISGlobal's Childhood and Environment Programme and Professor at the Pompeu Fabra University, where he teaches Preventive Medicine and Public Health. He was one of the founders of CREAL, one of the centres that merged into the current ISGlobal. An expert in child health and air pollution, he has over 600 articles and 30,000 citations, and received the John Goldsmith award in 2014. He currently leads BISC, one of the largest projects in the world to evaluate the effects of air pollution during pregnancy.
As for Martine Vrijheid, she specialises in the effect of environmental exposures on child health and development through coordination of longitudinal birth cohort studies. As leader of large European projects such as HELIX and LifeCycle she has become a reference on exposome studies, in other words, the analysis of multiple environmental exposures in a holistic way, rather than each individually. Another of her research lines focuses on child obesity and metabolic health, the central topic of several projects she currently leads, such as STOP and ECHOCAT . She has more than 200 publications and over 8,500 citations.