Research, Policy & Global Development
Who Should be Vaccinated First? A Multidisciplinary Group of Experts Proposes a COVID-19 Vaccination Strategy
The report proposes to start by vaccinating those most exposed: healthcare workers in contact with patients, and people working in nursing homes
23.11.2020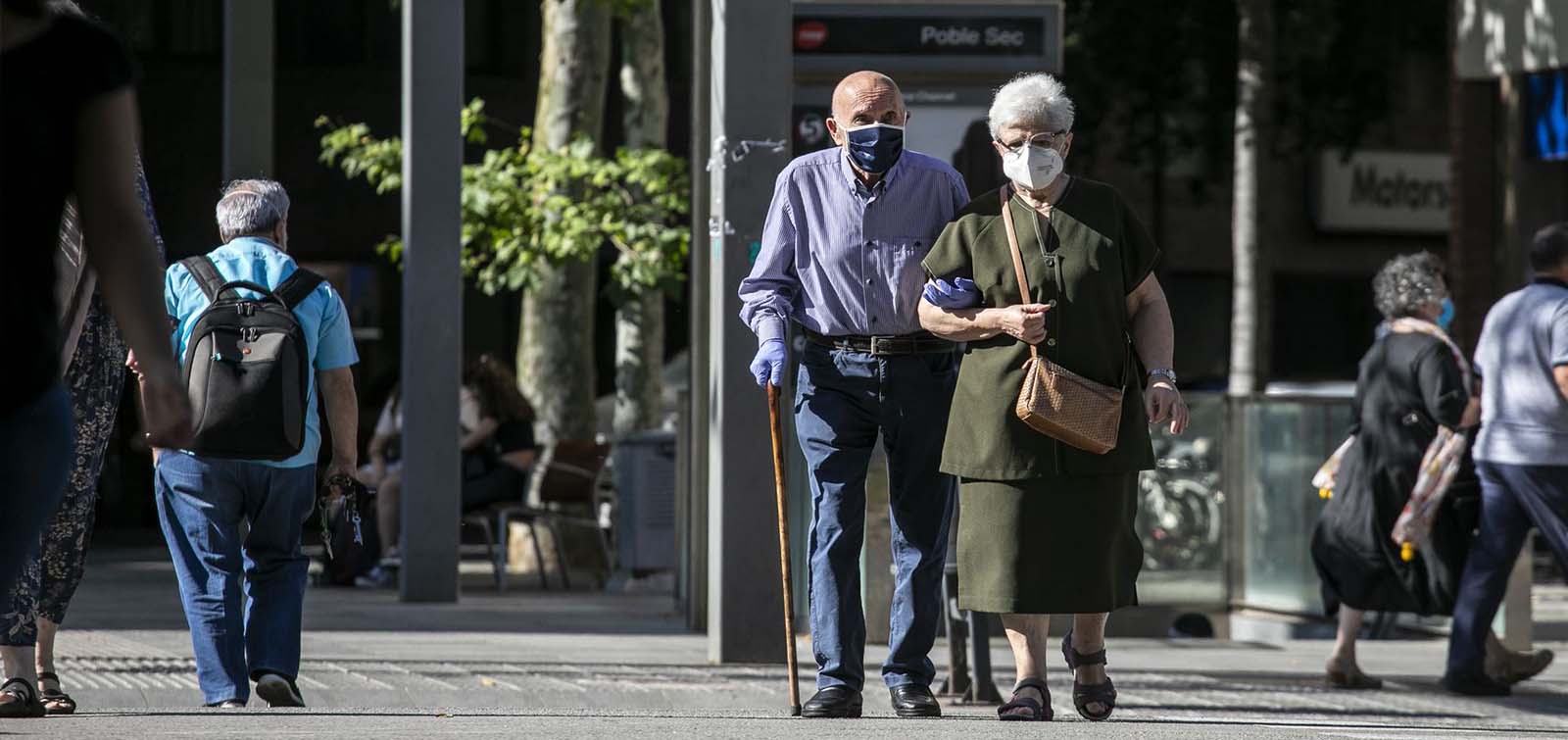 The recent announcements by two pharma companies claiming an efficacy above 90% for their vaccine candidates increases the probability that, by ends of this year, one or more COVID-19 vaccines will be approved. Despite these excellent news, the reality is that the number of available doses at the beginning will be very limited. Under this scenario, governments must establish a plan on the best way to allocate the first available doses in order to achieve the greatest impact, both on mortality and community transmission.
This was the goal of the Scientific Advisory Group on COVID-19 (Grupo Colaborativo Multidisciplinar para el Seguimiento Científico de la COVID-19, GCMSC), a multidisciplinary group of independent researchers promoted by the Barcelona Institute for Global Health (ISGlobal), an institution supported by "la Caixa" Foundation, and the Barcelona Medical Council (COMB), in collaboration with the Catalan Research Centres Association (ACER), which presents its first report on priority groups for COVID-19 vaccination.
The group examines the leading candidate vaccines and the issues that need to be considered for their deployment once they are approved. "After a critical review of the scientific literature and strategies published by other countries or institutions, our group established a priority vaccination list based on ethical principles and adapted to our country," explains Silvia de Sanjosé, epidemiologist and Chair of the GCMSC.
The report proposes vaccinating in priority those who are both most exposed and who need to protect most to ensure our health: healthcare workers in contact with patients (including physicians, nurses and other hospital staff), as well as people who work in elderly homes. This group would also include first-line responder such as firemen and policemen.
Next in the list, the most vulnerable: people older than 80, particularly those that live in nursing homes. When vaccine availability increases, other groups at higher risk of developing severe disease should be vaccinated:those aged between 65 and 79, and people with chronic conditions such as type 2 diabetes, pulmonary or cardiovascular disease, and obesity.
Workers providing essential services (public transport, education, food production and distribution, etc.), who are often exposed to the virus, would come next, together with people kept in institutions with limited isolation capacity, such as prisons and refugee centres, as well as migrants and other people at risk of social exclusion.
Finally, the rest of the adult population would be vaccinated, with priority to those over 55 years of age. Children would be the last in getting the vaccine, since they are less vulnerable to the disease and for the moment there is not sufficient data on vaccine safety for this group.
Infographic showing the GCMSC proposal with the priority groups for COVID-19 vaccination.
The experts point out that people with evidence of past SARS-CoV-2 infection (by PCR, antigen test or virus-specific antibodies) could be considered as non-priority, at least in the initial phases. It also points out that these priorities may be adjusted according to the characteristics of the different vaccines available.
Finally, the GCMSC members highlight the need to communicate clearly on the risks and benefits of the vaccines, as well as the need of maintaining additional preventive measures (facemasks, physical distancing, etc.) until a sufficient proportion of the population has been vaccinated.
A Multidisciplinary Group to Advise on the COVID-19 Response
The GCMSC is a group of experts from different disciplines and research backgrounds , whose specialities are relevant to the COVID-19 context. The group, which came together for the first time in September 2020, aims to follow the scientific evidence regarding the pandemic in order to guide technical and political decisions in the COVID-19 response through reports that can be consulted by authorities, private entities and the society as a whole.
"In view of the complexity of the COVID-19 response and the challenge of making a rigorous summary of scientific evidence with the speed and quality that is needed, we have promoted this group with the aim of serving, in an independent manner, the society as a whole as well as public authorities and professional and scientific organisations in health and medicine," says Antoni Plasència, general director of ISGlobal, member of the CERCA programme of the Generalitat de Catalunya.
The group is already working on its next report, and will pay special attention to key aspects of pandemic control, such as immunity to the virus, chronic disease, or strategies to trace and isolate cases and contacts.
"In the complex situation we are living, it is of uttermost importance to have projects led by professional, scientific and clinical institutions that serve society in an independent manner and with a multidisciplinary vision, guided by scientific evidence, ethical criteria and the defence of the common good," says Jaume Padrós, Chair of the COMB.
* The GCMSC is composed by Silvia de Sanjosé (epidemiologist, PATH & ICO), Josep M Miró (infectious disease specialist, Hospital Clínic and Universitat de Barcelona), Quique Bassat (paediatrician, ICREA researcher at ISGlobal), Magda Campins (epidemiologist, Hospital Vall d'Hebron), Robert Guerri (internist, Hospital del Mar), Carles Brotons (family doctor, EAP Sardenya), Juana Díez (virologist, CEXS, Universitat Pompeu Fabra), Julià Blanco (biochemist and immunologist, IrsiCaixa-IGHTP), Mireia Sans (family doctor, Cap Borrell), Olga Rubio (intensive care, Althaia and Sociedad Catalana Bioética) and Adelaida Sarukhan (inmunólogist and scientific writer in ISGlobal).