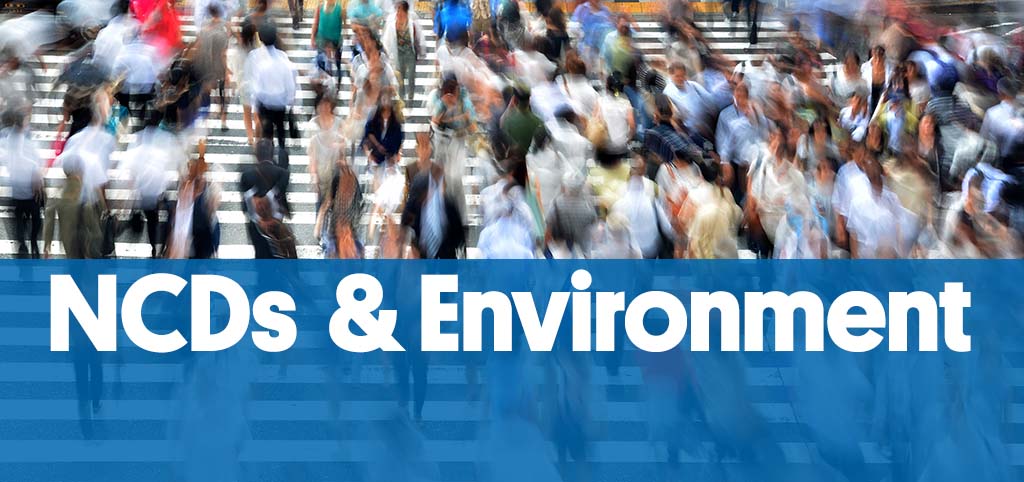 The research area about respiratory diseases includes the study of environmental and occupational determinants of respiratory diseases in children and adults including chronic obstructive pulmonary disease (COPD) and asthma, in national and international projects.
Operational objectives:
Complete publications of main and final results of ongoing projects reinforcing national and international collaborations: MeDALL, HiTea, PROactive, URBAN training in COPD, EXERCISE EQUATIONS.
Collect and harmonise data from European cohorts involved in the ALEC project
Finalise data collection, database preparation, analysis and publication from current projects: QUALI-VERD, ECHRS-III and PAC-COPD
Continue to develop our capabilities for applying large profile biomarker and genomic tools to epidemiological studies.
Specific objectives:
1. Study environmental, occupational and lifestyle determinants of development and progression of respiratory phenotypes (chronic symptoms, asthma, chronic obstructive pulmonary disease, lung function, inflammation and allergies) including:
Occupational exposures
Physical activity, diet and body composition
Greenness and UV radiation
OMICs data, including DNA methylation
2.Asses the phenotypic heterogeneity and comorbidities of respiratory and allergic diseases.
Assess longitudinal changes in phenotypic heterogeneity and comorbidities of asthma and COPD
Test machine learning approaches to identifying subtypes of diseases and the implications/requirements of applying each method to COPD.
3. Identify how genetic and molecular factors interact with environmental and lifestyle factors to affect the development and progression of respiratory and allergic phenotypes.
Assess genetic and epigenetic determinants and their interactions with environmental, occupational and other risk factors using genomic and epigenetic techniques
Identify biomarkers for early prediction, clinical progression and mortality of obstructive lung disease
4. Explore new statistical approaches, including pathway and network analyses, to integrate environmental, genetic, molecular and phenotypic data.