Research
Green Spaces Are Important for Subjective General Health
Study published in Environment International and led by CREAL, an ISGlobal allied center
09.03.2016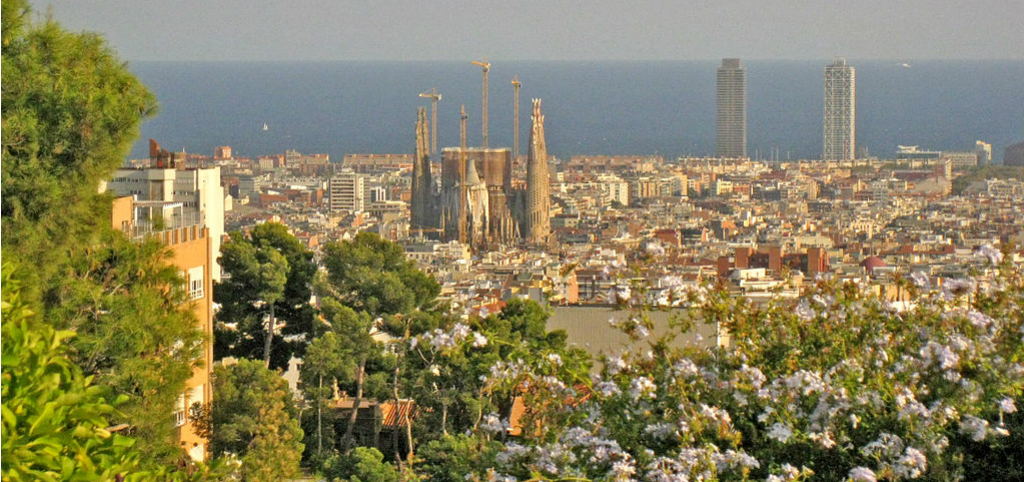 Barcelona is a densely populated city with relatively little green space. Green space is associated with improved health, but researchers know little about mechanisms underlying the association. A study, published recently in Environment International and led by CREAL, an ISGlobal allied center, aimed to assess the association between greenness exposure and subjective general health and to evaluate mental health status, social support, and physical activity as potential mediators of this association. This cross-sectional study used a population-based sample of 3461 adults residing in Barcelona, Spain. The researchers characterized outcome and mediators using the Health Survey of Barcelona (2011), elaborated by the Public Health Agency of Barcelona (ASPB).
Researchers found that residential surrounding greenness and subjective residential proximity to green spaces were associated with better subjective general health. "We found indications for mediation of these associations by mental health status, perceived social support, and to less extent, by physical activity", explained Payam Dadvand, researcher at CREAL and first author of the study.
These mediators altogether could explain about half of the association between the surrounding greenness and health. "The study shows that green space is important for people´s health. Therefore Barcelona, and other similar cities, should get more green space, not only larger green spaces such as parks, but also trees in the streets and open places", said Mark Nieuwenhuijsen, coordinator of the study.
The researchers observed indications that mental health and perceived social support might be more relevant for men and those younger than 65 years. "The observed association between subjective general health and greenness exposure, mediated in part by mental health status, enhanced social support, and physical activity, might change depending on age and sex", concluded Carme Borrell, researcher at ASPB, who has also participated in the study.
Reference
Payam Dadvand, Xavier Bartoll, Xavier Basagaña, Albert Dalmau-Bueno, David Martinez, Albert Ambros, Marta Cirach, Margarita Triguero-Mas, Mireia Gascon, Carme Borrell, Mark J. Nieuwenhuijsen. Green spaces and General Health: Roles of mental health status, social support, and physical activity. Environment International. Volume 91, May 2016, Pages 161–167.