Research and Development Aid, Pillars of the Fight Against Chagas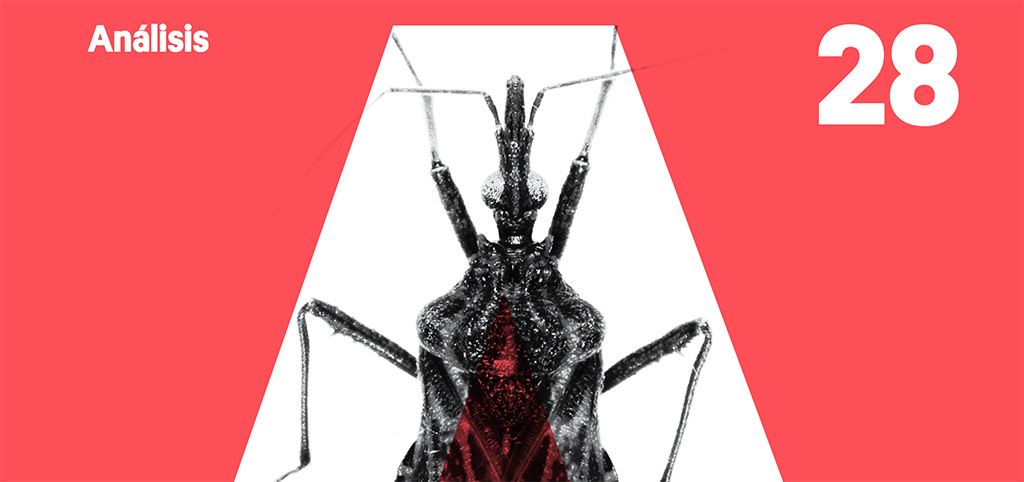 A new ISGlobal publication highlights the leadership of Spanish institutions against the disease and calls for maintaining the commitment
Defeating Chagas Disease is possible. This is what the authors clearly state in "A battle for everyone's health. Spain's leadership in the fight against Chagas Disease", a new report prepared by ISGlobal, an institution supported by the "la Caixa" Foundation. The document highlights the significant efforts made over the last years by public and private Spanish institutions against a disease that is endemic to Latin America and affects more than 6 million persons worldwide. However, they point out, "this will require an intense and coordinated effort in three key areas: support to national programmes to increase access to diagnosis and treatment, research and development of new drugs and tools to control the disease, and knowledge exchange between affected regions and research teams".
The publication, prepared by ISGlobal in collaboration with the Global Chagas Coalition, details how Spain, the European country with most people affected, has placed itself at the forefront of the fight against the disease through an integrated strategy that includes public awareness, clinical response, research and cooperation.
Spain has been a pioneer in tackling the challenges of the new epidemiological situation in non-endemic countries and has achieved treatment coverage five to ten times higher than the world average, particularly in certain autonomous communities (Andalucia, Catalonia, Madrid, Murcia and Valencia). In addition, the cutting-edge research in the field performed by Spanish teams has been driven by international cooperation. With a total of 27.8 million euros provided between 2000 and 2015, Spain became the leading donor among OECD countries in the fight against the disease, supporting the most affected endemic countries and changing the lives of thousands of people. In Bolivia, for example, the Spanish contribution has helped double the number of patients treated every year.
Other achievements, thanks to Spanish support, include the launch of the pediatric version of the first-line antiparasitic drug benznidazole; clinical assays with new drugs; greater treatment coverage and stronger health systems in target countries; research on treatment response markers; and increased knowledge of host parasite interactions.
Despite these achievements, an estimated 39,000 new infections occur every year and the great majority of affected people remain without access to treatment. "It is time to undertake with even greater strength our country's leadership in the fight against the disease" the authors conclude, and they recommend focussing efforts in four areas: 1) complete protocols for the control of disease transmission in Spanish territory, 2) extend the experience to the rest of the European Union, 3) reinforce R&D to fill current gaps, and 4) maintain the commitment to strengthening cooperation in the field.