Barcelona Hosts the General Assembly of the International Network for Education in International Health, tropEd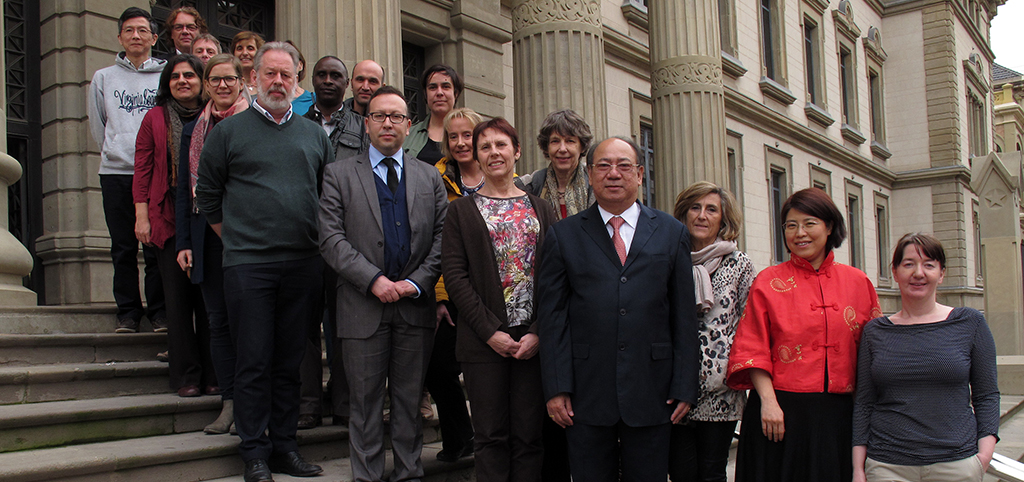 ISGlobal, member of tropEd, organizes the General Assembly in the Faculty of Medicine and Health Sciences of the UB
Training excellence is promoted through knowledge exchange, promotion of mobility and interdisciplinary approaches. This is the working premise of the international network of institutions for higher education in international/global health, tropEd, who just celebrated its General Assembly in Barcelona. The event, organized by ISGlobal, has taken place from February 23 to 25, in the Faculty of Medicina and Health Sciences of the University of Barcelona (UB).
A total of over 20 members of the network have participated in the General Assembly, where they discussed teaching methods of the academic programmes, course accreditation, or the different Masters' thesis models of the institutions that are part of the network. In addition, the meeting provided the opportunity to present the new chapter of ISGlobal, after its merger with CREAL, and to evaluate the candidacy of two organizations that have applied for network membership: the National Public Health School of Rabat, Morocco, and the Ifakara Health Institute, Tanzania.
tropEd is an international network of member institutions for higher education in international/global health from Europe, Africa, Asia, Australia and Latin America. The network provides postgraduate opportunities for education and training, thus contributing to sustainable development. Its innovative approach is based on mobility of people, the exchange of experiences in different disciplines, and the establishment of a common standard in education and training.
ISGlobal – University of Barcelona and tropEd
The ISGlobal-UB Master of Global Health is an accredited tropEd Master. Students in the tropEd track follow a "core module" in Barcelona and then take a minimum of 10 ECTS credits abroad in other tropEd institutions. Conversely, we receive students from other tropEd institutions that come to follow advanced optional courses with us. "This mobility of students, and also of faculty, has resulted in a very successful and attractive experience that contributes to the internationalisation of our programs", states Núria Casamitjana, ISGlobal's Training director. "Being part of the network also allows us to learn from others and exchange good practices in learning and teaching methodologies and innovative approaches."