Job offer: Lab technician AURORA project (Part time)
Description
The
Barcelona Institute for Global Health
(ISGlobal) is a cutting-edge institute addressing global public health challenges through research, translation into policy and education. ISGlobal has a broad portfolio in communicable and non-communicable diseases including environmental and climate determinants, and applies a multidisciplinary scientific approach ranging from the molecular to the population level. Research is organized in three main areas, Malaria and other Infectious Diseases, Child and Maternal Health, and Urban Health, Climate & Non-Communicable Diseases. ISGlobal is accredited with the Severo Ochoa distinction, a seal of excellence of the Spanish Science Ministry.
Venue
Barcelona - Campus Mar
What We Are Looking for
ISGlobal is looking for a motivated laboratory technician to support the daily development of the project entitled "Actionable eUropean ROadmap for early-life health Risk Assessment of micro- and nanoplastics" (AURORA), funded by the European Union under the agreement number 964827. The project aims to develop a framework for micro- and nano-plastic risk assessment to evaluate its impact during pregnancy and early life. It will achieve this through in-depth testing and epidemiological data (including data from the BiSC cohort) to reveal how micro- and nano-plastics exposure can affect child development and health. The ultimate goal is to provide a comprehensive way to evaluate the true impact of micro- and nano-plastics while informing European policy and improving quality of life.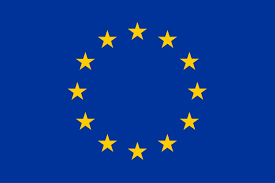 Training and experience /Qualifications
Laboratory Technician Associate's degree ("Ciclo formativo de grado superior – Técnico superior de laboratorio") or equivalent.
Degree on Biology or equivalent
Experience in molecular biology will be valued
Specific Requirements
Prior knowledge on:
Basic laboratory skills (pipetting, centrifuging, etc.)
Data management, Excel and R environment
Key Responsibilities
The candidate will be the responsible of biological samples of the BiSC cohort which will be sent to AURORA laboratories.
Specific Duties
The work will consist of:
Preparing the material for sample collection
Processing and storage of biological samples (placenta, blood, stools and urine)
Digitalizing the forms containing information about biological samples
Updating the biorepository informatics platform
Preparing aliquots of samples and shipments for AURORA project
Skills
Responsible, flexible and with problem solving skills
Good organization skills
Eager to learn and proactive, and with great initiative
Autonomous
Language level
Catalan
Spanish
English written and spoken.
Conditions
Duration:

5 months

Starting date:

7th July 2022
Contract:

60% time (Mon-Fri: 9h-14h)
Salary Range: According to profile and experience
How to apply
Applicants must fill in the request form and include the following code reference position: LabTechnician_AURORA_July22 attach the CV and a Cover Letter. Each attached document must be named with the candidate name and surname.
The receipt of applications will be open until 7th July 2022.
Applications will be accepted until 17.00 CET of the closing date.
Only shortlisted candidates will be contacted.
In ISGlobal we are committed to maintaining and developing a work environment in which the values and principles of our organization are respected and equal opportunities between women and men be promoted in each of the areas in which we operate, not tolerating discrimination based on criteria such as age, sex, marital status, race, ethnicity, disabilities, political leanings, religion or sexual orientation.