Job offer: Full time Data Manager for the AirNB – H2020
Description
The Barcelona Institute for Global Health (ISGlobal) is a cutting-edge institute addressing global public health challenges through research, translation into policy and education. ISGlobal has a broad portfolio in communicable and non-communicable diseases including environmental and climate determinants, and applies a multidisciplinary scientific approach ranging from the molecular to the population level. Research is organized in three main areas, Malaria and other Infectious Diseases, Child and Maternal Health, and Urban Health, Climate & Non-Communicable Diseases. ISGlobal is accredited with the Severo Ochoa distinction, a seal of excellence of the Spanish Science Ministry.
Venue
Barcelona
What We Are Looking for
ISGlobal is looking for a database manager to join our young, dynamic team in child-health research. As database manager, you will set up the database for the project, prepare data for analysis as required by the project, and perform statistical analyses. The work is in the framework of the international AIR-NB (Pre-natal exposure to urban AIR pollution and pre- and post-Natal Brain development) Project www.projectebisc.org. This project has received funding from the European Research Council (ERC) under the European Union's Horizon 2020 research and innovation programme under the ERC-2017-ADG call, with number 785994.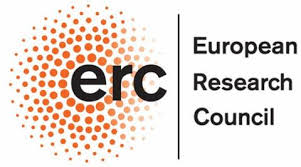 Field research
Environmental science
Mathematics
Medical sciences
Training and experience /Qualifications
Higher education in biostatistics or related topics
Sound knowledge of theoretical and applied statistics
Experience in processing and managing of complex data, large datasets, and big data
Previous experience in epidemiological, medical or laboratory sciences an advantage
Specific Requirements
Programming skills with main data management and statistical tools, preferably in R or STATA
Specific Duties
Transfer and manage data from the BISC cohort
Carry out cleaning, quality control, and documentation of databases used
Statistical analysis and quality control of data and scripts
Skills
Teamwork.
Problem resolution.
Learning capacity.
Language level
Conditions
Duration: 12 months

Starting date:

July 2022
Contract: Full time (40 hours/week)
Salary Range: According to experience and qualifications.
During the crisis caused by COVID19, standard working conditions will be adapted to sanitary requirements.
How to Apply
Applicants must fill in the request form and include the following code reference position: Statistician_AirNB_Jun22, attach the CV and a Cover Letter. Each attached document must be named with the candidate name and surname.
The receipt of applications will be open until June 29th 2022
Applications will be accepted until 17.00 CET of the closing date.

Only the applications submitted through the request form will be considered.
Only shortlisted candidates will be contacted.

The interviews could be placed during the reception candidatures period.
In ISGlobal we are committed to maintaining and developing a work environment in which the values and principles of our organization are respected and equal opportunities between women and men be promoted in each of the areas in which we operate, not tolerating discrimination based on criteria such as age, gender, marital status, race, ethnicity, functional diversity, political leanings, religion, sexual orientation, gender identity or gender expression.

ISGlobal supports the initiative
#ScienceforUkraine
. Therefore, to sustain Ukraine's presence in the European Research Area and international scholarly community, candidates from Ukraine on all levels of scholarly career are welcome: students, PhD candidates, early career researchers and senior scholars.
We confirm our commitment towards the value of the diversity of our staff and student population and seek to promote peace, equity, diversity and inclusion as essential elements in contribution to improving health worldwide.