Job offer: Fieldworker position for national project with ERDF funding
Description
The Barcelona Institute for Global Health (ISGlobal) is a cutting-edge institute addressing global public health challenges through research, translation into policy and education. ISGlobal has a broad portfolio in communicable and non-communicable diseases including environmental and climate determinants, and applies a multidisciplinary scientific approach ranging from the molecular to the population level. Research is organized in three main areas, Malaria and other Infectious Diseases, Child and Maternal Health, and Urban Health, Climate & Non-Communicable Diseases. ISGlobal is accredited with the Severo Ochoa distinction, a seal of excellence of the Spanish Science Ministry.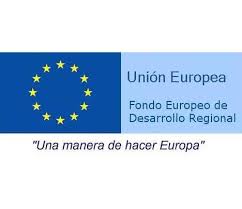 Venue
Barcelona - Campus Mar
What we are looking for
ISGlobal is seeking a full-time fieldworker to join our young, dynamic teams in child-health and environmental pollution research for a 4 months period. The overall project goal is to study the association between urban related exposures, such as water pollution, and child health. The study is part of the BiSC project (https://www.projectebisc.org/), aiming to understand the effects of prenatal exposure to water pollution on child brain development.
The successful candidate will be supervised by Dr. Cristina Villanueva within the project which has been funded by Instituto de Salud Carlos III through the project "PI20/00829" (Co-funded by European Regional Development Fund "A way to make Europe").
Main duties and tasks
The candidate will work on the field and coordinate the fieldwork, visiting pregnant woman at their homes and deploying devices to measure environmental variables such as air pollution and noise. Data generated will be downloaded daily. Also, biological samples from the participants will be collected at the homes of the participants, particularly urine and stool samples.
Training and experience
Graduate degree in the health sciences.
Experience in carrying out fieldwork in epidemiological studies. Experience in exposure assessment will be positively valued
Skills
Responsible, flexible and with problem solving skills
Good organization skills
Eager to learn and proactive, and with great initiative
Autonomous and able to self-manage with the participants
Ability to work under pressure
Good communication skills with the participants of the study
Languages
English, Catalan, Spanish.
How to apply
Applicants must send a CV and a cover letter through this form, with the reference Technician_ERDF_Oct21. The closing date for the receipt of applications is 22nd October 2021.
During the crisis caused by COVID19, standard working conditions will be adapted to sanitary requirements.
Applications will be accepted until 17.00 CET of the closing date.
Only the applications submitted through the request form will be considered.
The interviews could be placed during the reception candidatures period.
Only shortlisted candidates will be contacted
In ISGlobal we are committed to maintaining and developing a work environment in which the values and principles of our organization are respected and equal opportunities between women and men be promoted in each of the areas in which we operate, not tolerating discrimination based on criteria such as age, sex, marital status, race, ethnicity, disabilities, political leanings, religion or sexual orientation.