Diploma in Global Health (online)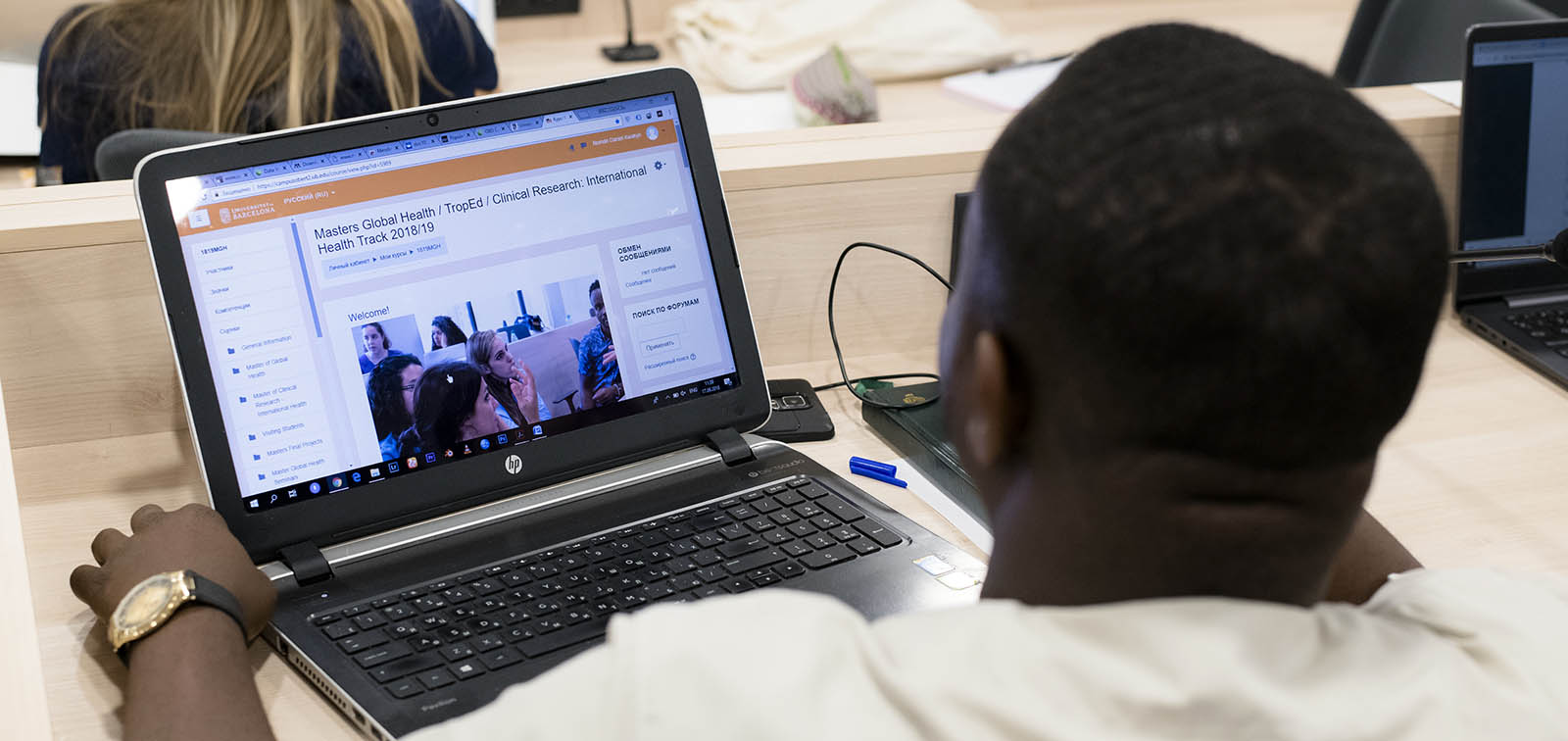 Dates

In development for 2023-2024

Location

Online

Schedule

Part time

Mode

Online (asynchronic)

Language

English

Length

10 months

Credits

30 ECTS
This programme is scheduled to be launched in the academic year 2023-24.
The ISGlobal-University of Barcelona postgraduate Diploma in Global Health (in preparation for 2023-24) is an online programme designed to prepare professionals from diverse backgrounds to enter the field with a strong foundation in today's most critical global health challenges and responses, global health financing and governance, and indispensable analytical tools. Students in the programme will complete a total of 30 ECTS, in the process developing a set of core and transversal competencies essential for Global Health professionals:
Core competencies:
Analyze the strengths, weaknesses, and impacts of current global health policies.
Assess strategies and interventions to address inequities, problems, and conflicts within the global health context.
Characterize and differentiate the roles, agendas, interactions, decision-making processes, evolution, and impact of key health actors.
Critically analyze the role of international law and governance in the development of health as a human right.
Describe well-being and major population health concerns from a transdisciplinary perspective.
Explain and appraise determinants of health in diverse resource settings and at a global level.
Identify the basic components of health systems and how they function in diverse settings.
Interpret and use quantitative and qualitative data to support evidence-based arguments.
Transversal competencies:
Apply leadership and advocacy skills to promote global health objectives.
Articulate how global health interventions and strategies can be designed to reduce historical inequities and promote diversity, inclusivity, and social justice.
Collaborate with others in diverse contexts.
Communicate effectively in diverse contexts.
Illustrate how management approaches contribute to the impact of health interventions and strategies.
Online learning at ISGlobal
Just like our face-to-face courses, the online Diploma is built on core competencies, active learning methodologies, collaborative work with peers, and the guidance of researchers and practitioners with expertise in diverse disciplines related to Global Health. The Diploma is a part-time, mostly asynchronous programme, with a minimum of real-time interactions. This allows students to structure their study time according to their personal context and to balance the demands of the degree with professional and personal commitments.
Opportunities for graduates
Designed for students and professionals from a range of backgrounds (health and life sciences, social sciences, law and economics, etc.) who want to develop a career in the field of global health in:
International organisations
NGOs
Ministries of health cooperation and development agencies
Academic/research institutions public-private partnerships
Other stakeholders of the global health international community
Students that complete the Diploma will be entitled to complete the Master Global Health if they are interested.