Oferta de trabajo: TECHNICIAN FOR EUROPEAN PROJECT AIRNB H2020
Descripción
The Barcelona Institute for Global Health (ISGlobal) is a cutting-edge institute addressing global public health challenges through research, translation into policy and education. ISGlobal has a broad portfolio in communicable and non-communicable diseases including environmental and climate determinants, and applies a multidisciplinary scientific approach ranging from the molecular to the population level. Research is organized in three main areas, Malaria and other Infectious Diseases, Child and Maternal Health, and Urban Health, Climate & Non-Communicable Diseases. ISGlobal is accredited with the Severo Ochoa distinction, a seal of excellence of the Spanish Science Ministry.
Lugar
Barcelona - Campus Mar
What We Are Looking for
ISGlobal is looking for a motivated fieldwork technician to support the daily development of the project entitled AirNB (Pre-natal exposure to urban AIR pollution and pre- and post-Natal Brain development). This project has received funding from the European Research Council (ERC) under the European Union's Horizon 2020 research and innovation programme under the ERC-2017-ADG call, with number 785994.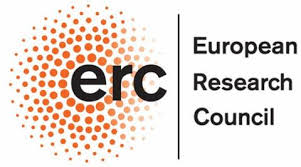 Field research
Training and experience /Qualifications
Graduate degree in the health sciences.
Experience in carrying out fieldwork in epidemiological studies. Experience in exposure assessment will be positively valued
Specific Duties
The candidate will work on the follow-up of pregnant women and their babies at their homes and hospitals. These pregnant women are volunteers from the new birth cohort BISC.
Skills
Responsible, flexible and with problem solving skills
Good organization skills
Eager to learn and proactive, and with great initiative
Autonomous and able to self-manage with the participants
Working-hour flexibility
Ability to work under pressure
Good communication skills with the participants of the study
Language level
Catalan, Spanish and English written and spoken.
Conditions
Duration:7 months

Starting date:1st June 2021
Contract: Part time
Salary Range: Technician IIA
How to apply
Applicants must fill in the request form and include the following code reference position: Technician_AIRNB_Apr21 attach the CV and a Cover Letter. Each attached document must be named with the candidate name and surname.
The receipt of applications will be open until May 15th 2021.

Applications will be accepted until 17.00 CET of the closing date.

Only shortlisted candidates will be contacted.

In ISGlobal we are committed to maintaining and developing a work environment in which the values and principles of our organization are respected and equal opportunities between women and men be promoted in each of the areas in which we operate, not tolerating discrimination based on criteria such as age, gender, marital status, race, ethnicity, disabilities, political leanings, religion or sexual orientation.