Oferta de trabajo: Research Assistant for MA-CoV project
Descripción
The Barcelona Institute for Global Health, ISGlobal, is the fruit of an innovative alliance between academic, government, and philanthropic institutions to contribute to the efforts undertaken by the international community to address the challenges in global health. ISGlobal provides a hub of excellence dedicated to scientific research and the provision of health care. The institute, which originated in a joint initiative of the Hospital Clínic de Barcelona and the University of Barcelona, has amassed over 30 years of experience in the field of global health. The pivotal mechanism of its work model is the transfer of knowledge generated by scientific research to practice, a task undertaken by the Research, Training and Policy and Global Development departments. Its ultimate goal is to help close the gaps in health disparities between and within different regions of the world.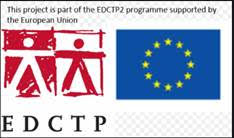 Lugar
Barcelona - Campus Clinic
What We Are Looking for
ISGlobal is seeking a Research Assistant who is interested in taking over and managing Coordination activities of the project "Prevalence and impact of SARS-CoV-2 infection on maternal and infant health in African populations" (MA-CoV).
Despite significant advances since the start of the pandemic, the real burden of COVID-19 is still unknown since access to diagnostic tests has been limited and therefore reserved for patients with severe disease and/or high-risk groups. In the African region, the number of reported cases is spreading and it is likely that vulnerable populations such as pregnant women and their foetuses will be directly and/or indirectly affected in the context of fragile health systems. The overall goal of MA-CoV project is to contribute to the understanding of COVID-19 burden and natural history among pregnant women living in malaria endemic areas and high prevalence of HIV infection from Gabon and Mozambique in order to tailor case management strategies that will improve maternal and neonatal health of these vulnerable populations
The project is funded by the EDCTP (RIA2020EF-2956) through the extraordinary COVID-19 emergency fund 2020 call and coordinated by ISGlobal. The project will be leveraging on an ongoing EDCTP-funded clinical trial on the evaluation of antimalarial drugs for malaria prevention among HIV-infected pregnant in Gabon and Mozambique.
The main responsibility will be
Contribute to the development of scientific and regulatory project documents (including research protocols, standard operating procedures, reports, etc..).
Participate in scientific discussions during the study implementation and results discussions
Preparation of manuscripts.
Preparation of project presentations and/or present them at different audiences.
The general responsibilities will be
Organize and take minutes the project meetings and teleconferences with the partners.
Keep updated the project master file.
Facilitate frequent and meaningful contacts of partners through setting up regular meetings and teleconferences.
Provide formal and informal educational opportunities throughout the project.
Contribute to the development of a web-based platform to promote information sharing between partners and with other institutions.
Support the project team in all activities (purchase and shipment of materials, filing, etc).
Contribute to the writing of manuscripts and the gathering of relevant information.
Working under direct supervision and reporting to ISGlobal's Principal Investigator (Raquel González).
Other tasks and Responsibilities
Support the project team in the daily functioning of the project and developing of tasks.
Maintain follow-up system for actions and deadlines.
Assist in the preparation of project reports and presentations.
Review the documents that will be of public domain (which might include articles, protocols, press news, etcetera).
Support the development of other research proposals for competitive grants.
The candidate will be expected to
Interact with consortium partners and other organizations and stakeholders that may be involved in the project (i.e., ethics committees).
Prepare and present records of the activities to the Project team.
Travel to project countries (Gabon and Mozambique) for meetings as required by project's activities.
Carry out any other duties that are within the scope, spirit and purpose of the job, as requested by the Project team.
Qualifications
Advanced University degree (preferably in biomedical sciences).
Master in Public/Global Health/ Epidemiology or equivalent.
Trained and experienced in quantitative methods.
Competencies
A very good command (advanced level) of English.
At least one-year experience in research.
Knowledge of Spanish, French, Portuguese and/or Catalan will be considered a plus.
Excellent writing ability to elaborate high-quality and concise technical reports. Excellent presentation skills.
Knowledge of Microsoft Office, STATA (or other statistical package), communication applications and web technologies
Training in web design will be considered a plus.
Flexibility. Open to new ideas and new working methods, adapt positively to change, exchange views and opinions with colleagues. Able to work independently while understanding own limits.
Interest to work in low and middle income countries.
To have a genuine interest in biomedical research of infectious diseases, capacity building and global development.
We offer
Fixed-term full time contract for 12 months, office-based in Barcelona, starting as soon as possible.
Salary according to the candidate profile and project budget.
How to Apply
Applicants must fill in the request form and include the following code reference position: RA_MA-CoV_Jul21, attach the CV and a Cover Letter. Each attached document must be named with the candidate name and surname.
The receipt of applications will be open until 31st July 2021.

Only shortlisted candidates will be contacted.

Only the applications submitted through the request form will be considered.

The interviews could be placed during the reception candidatures period.

In ISGlobal we are committed to maintaining and developing a work environment in which the values and principles of our organization are respected and equal opportunities between women and men be promoted in each of the areas in which we operate, not tolerating discrimination based on criteria such as age, gender, marital status, race, ethnicity, functional diversity, political leanings, religion, sexual orientation, gender identity or gender expression.