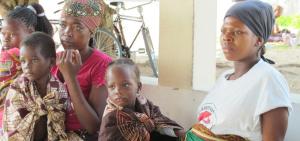 This project is aimed to develop new anti-malarial drugs in pregnancy prevention, promote European and African research collaboration and strengthen the research capacity of African institutions
Malaria in Pregnancy (MiP) is one of the most important preventable causes of low birth weight deliveries worldwide and a major cause of severe maternal anaemia contributing to maternal mortality. To find effective preventive interventions to reduce the incidence and consequences of malaria infection in pregnant women is a priority in endemic countries. As part of the planned activities of the Malaria in Pregnancy consortium, a global initiative bringing together a research consortium of 40 partner institutions in 28 countries around the world, this project aims not only to develop new anti-malaria in pregnancy prevention but also to promote European and to African research collaboration and to strengthen the capacity of African institutions to conduct clinical research.
Aims and Objectives
This project aims to contribute to the development of new clinical interventions to fight malaria by the evaluation of different antimalarial drug alternatives as intermittent preventive treatment in pregnancy (IPTp) in the context of insecticide treated nets (ITNs). It will compare the safety and efficacy of the currently recommended drug for IPTp, sulfadoxine-pyrimethamine (SP) with those of mefloquine (MQ). The study includes HIV-infected pregnant women to provide a better understanding of the interactions between antimalarial and HIV treatments. Promoting networking and coordination of European and African partners as well as strengthening the capacity of African sites in this field are among this project's priorities.
Learn more
http://www.edctp.org/uploads/tx_viprojects/Project_Profile_-_IP_Malaria_31080_Clara_Menendez.pdf